Whitewater Township passed a resolution to support the appeal filed against the Ohio EPA decision to allow Rumpke to proceed with the boundary change for a landfill on Bond Road. 
The OEPA classified Rumpke's addition of 466 acres to it's landfill boundary as an "alteration".  Alterations are basically minor changes that do not expand the rights within the already existing permit.  Clearly, tripling the size of the facility operation is a pretty drastic change and triples the breadth of their rights, as well as, the span of the OEPA's jurisdiction.
Carrie Davis, the director of Child Advocacy for Rights & Equity, Inc., CARE, filed the appeal when no others stepped forward for the residents surrounding the landfill.
It's a David and Goliath quest, and CARE is well aware of the challenge and viability of their claims against the OEPA. It will be difficult to go up against Rumpke's lawyers.  However,  they've taken on some of Ohio's biggest names in the organization's 20+ years advocating for average working families.
The Whitewater Township Trustees and Fiscal Officer refuse to shy away from the challenge, either, and have thrown their weight behind the effort to overturn the OEPA decision.  
The first round of this legal fight is August 4th.  If the appeal withstands the motion to dismiss filed by Rumpke (notably, the OEPA did not ask for the appeal to be dismissed and raised the possibility of settlement negotiations), there is a chance that residents and elected officials could reverse the decision.  Such result, for all intents and purposes, would shut down the expansion.   
CARE does not expect that to happen.  What they want is a fully vetted evaluation of the property's conditions and suitability to support a landfill operation, including the evaluation of the existence of old Monsanto hazardous waste, dangers related to holding pond spills or collapse, the presence of an aquifer on the additional acreage, and the impact on wildlife and other environmental conditions such as the proximity to the Whitewater River and Oxbow's wet land preserve.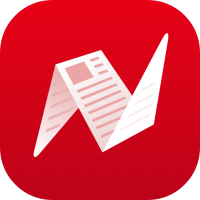 This is original content from NewsBreak's Creator Program. Join today to publish and share your own content.