Many today are stuck with their student loans and are looking for ways to pay them soon.
How? Let me share with you 5 tips to master your student loan and how to pay it faster.
The origination fees on student loans are hurting many students. The good news is that origination fees on student loans are supposedly scheduled to phase out soon.
A budget reconciliation bill was signed into law that will impact your student loans as a student and a graduate.
The interest rate on any new student Federal Stafford Loan you take out recently will be locked at a fixed rate.
Any student loans you have taken out prior to July 1, 2006, will remain at a variable rate.
If the origination fees on student loans are finally phased out, then it means fewer fees on your student loans.
Following the 5 tips below will make it easier for you as students loaners and your wallets.
Tip #1 – Don't let your interest rate go up
Student loan interest rates are variable – they change every July 1st. You can permanently lock in your interest rate by consolidating it.
Tip #2 – Use automatic payments
Most lenders offer a reduced interest rate when your student loan payments are automatically deducted from your checking or savings account.
This can really add up to big savings for you.
Plus, you won't have to remember to write a check each month, and your loan payments will always be on time.
Tip #3 – Don't get behind on your payments
If you are having trouble making your student loan payments, you should immediately contact your loan servicer to find out if you are eligible for deferment or forbearance.
Just as with any other loans, late student loan payments will negatively affect your credit.
Tip #4 – Choose the best payment option for you
Multiple payment options are available to student loan borrowers who consolidate.
A payment plan that fits your current financial situation can help you keep up with your loans. And you can switch plans when you need to.
Tip #5 – Get cash back from your student loans
A lender or servicer will often offer borrowers incentives to make their loan payments on time for a specified amount of time.
Additionally, if you will pursue a graduate degree, a new PLUS Loan initiative will allow graduate and professional students to take advantage of PLUS funds.
This will enable you to cover your total cost of attendance with federally guaranteed, low-interest loans instead of Alternative Loans, which are typically more costly.
If you are nearing graduation, you are probably thinking about consolidating your student loans through the Federal Loan Consolidation Program to lower your monthly payments up to 50 percent.
The average new graduate will owe more than $220 in student loan payments each month.
Even if you have not received your first student loan payment yet, you should consider that there are important deadlines approaching.
You can save hundreds or thousands of dollars in interest by consolidating because the interest rate on your student loans might increase again.
Because many rates are currently variable and can increase to as high as 8.25%, it is strongly recommended that you lock it in when interest rates are low.
As the pattern of rising interest rates continues, your rate and monthly payment will probably go up if you do not consolidate.
Yes, how you manage your student loans can have a big impact on your financial future.
If you enjoyed this, you might also like to read here how funding a college education via federal student loan work.
I hope these tips provided you with answers and benefitted you to understand on how to handle your student loans.
If you liked what you read, please share with your family and friends and on social media. You can also follow me here on NB below.
Follow me to see more articles like this.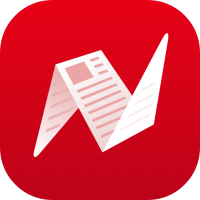 ...
Thank you for reading the 5 tips to master your student loan and how to pay it faster. Until next time. Take care, students. Cheers!
Photo credit: Karolina Grabowska / pexels.com