Declining memory creates fear in so many people. This fear also haunts many students. That said, let me share the 5 study methods to improve a student's memory and grades. 
Below are study methods that can help your brain to remember better, so don't fear and don't fret, dear students.
Take short breaks while studying. Do not study continuously for over 30 to 45 minutes. Give a break of five to ten minutes in between two sessions.
Such short breaks give rest to your brain and help it reinforce what you are learning. This will make it easy for you to understand more and remember better.
Do not read any new information during these short breaks. Just relax or walk around.
Explain To Yourself and Explain What You Study To Yourself  
Pretend you are both the student and the teacher, and try to explain the chapter or study topic to yourself.
This kind of explaining automatically helps you to learn the subject in detail. Hence, you will remember it clearly.
Discuss Important Study Topics With A Willing Classmate  
Holding such discussion will jog your memory. This is like another form of revision. Also, you will become aware of important points about those study topics.
This will help both you and your classmate to learn more and remember more.
Yes, sleep cozily. Good sleep is essential for good memory. Recent research has shown that lack of sufficient sleep interferes with memory function.
Because during sleep and rest period, our brain processes and merges information which it records during the day.
So do not skip sleep; especially during the exam days. Sleep for at least six hours. Eight hours is best.
Now what has eating got to do with remembering more?
Simple. What we eat affects our brain's performance. Poor nutrition leads to learning and memory problems.
So make sure you include nutrient-rich food items like–whole grains, nuts, fruits, vegetables, and milk in your diet. This will keep your brain healthy and happy.
The above five remedies are easy to follow. They definitely help to strengthen your memory and achieve more success in your studies.
Additionally, prepare yourself fully in class by doing the following:
1. Pre-read material in your text before class
Having some exposure to the material will make it much easier to follow along with what the teacher says.
2. Review past material
Understanding what you did in previous classes will make it much easier to make connections to new material.
3. Make a list of questions that you may have from the previous day's activities or homework
Try to get all questions resolved before moving on.
4. Do your homework
At least try each and every problem and make notes when you don't understand something. At least the teacher will know that you tried.
5. Stay organized
Punch holes in all of your papers and keep them in the binder.
6. Come to class prepared with the appropriate materials
Such things as your text, loose-leaf paper, and something to write with. You wouldn't want to miss part of the class because you are busy looking for these things!
These steps will help you prepare for class and as a result, you will become more and more confident every time you enter the classroom.
In time, you will feel excited about going to class and your grades will drastically improve.
Remember that attitude is everything and you must start today by changing your attitude about class.
Being prepared for the classroom will surely help.
I hope these memory-enhancing tips help you remember things easily for your exams.
Comment down below if you find this writing beneficial to you as a student or learner.
Please share these tips to others and don't forget to follow me below and even share this post on social media.
Follow me to see more articles like this.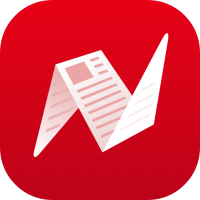 ...
If you enjoyed this, you might also like my post here on how to improve your memory and remember things fast for middle-aged and seniors.
I hope you'll see a boost in your academic performance using these 5 study methods to improve a student's memory and grades. Thank you for reading. Until next time. Bye!
Photo credit: Max Fischer / pexels.com