Are you a cigarette smoker looking for the most effective ways to stop your smoking addiction?
If you are, then let me share with you the art of how to help yourself to quit smoking fast. 
If you are currently a smoker, quitting the habit could be one of the most important things you will ever do in your life.
In fact, if you quit now, you will most likely be adding more years to your life. While many people try to quit and fail, it is not an impossible task.
Thousands of people, just like you, have quit and have succeeded. You too can be among the successful former-smokers.

Here are tips that will help you quit smoking once and for all:
Make a vow that you are going to quit smoking from today onwards
Success in all spheres of life begins with firm determination.
If you are wishy-washy, you can do nothing. However, if you decide once and for all that you are giving up the habit, whenever a craving comes, you will remember your vow and not give in.
Exercise more and get your body in shape
If you sit idle, there is more chance that you will light up your cigarette and relax. Fill your spare time with sports and vigorous activity.
Try to feel how good it is to get your blood circulating and breathing the air deeply. If you are not the athletic type, then brisk walking will have the same benefit as other kinds of sports.
Avoid places and pastimes that put you within reach of cigarettes
If going to a bar or pub means you are going to have a drink and then light up, maybe it is better to avoid that place for the time being.
Once you have truly stopped smoking and you feel how good it is, you can go anywhere and not be tempted.
But while you are in the transition phase, it is better to carefully choose where you will spend your recreational time.
If you have to put something in your mouth, drink water or eat healthy snacks
Whenever you get a desire to put a cigarette in your mouth, replace it with something that will help you rather than harm you.
Drinking small amounts of water throughout the day is not only a good way to help you quit smoking, but it is also a great way to stay healthy.
You should drink 4 litres (quarts) of water per day, if you can. If you need to put something solid in your mouth, then eat a piece of fruit.
Get support from your friends and family
Tell them you are giving up smoking for health reasons. Your true friends will support you and not offer you cigarettes.
Your family and loved ones will similarly support your efforts and help you avoid situations where you may feel obliged to smoke out of social pressure.
Strengthen your will power with yoga and meditation
Very few people are born with perfect will-power. Like anything else, practice makes perfect. If you want to strengthen a physical muscle, you may work out with weights.
If you want to strengthen your mental muscle, you need exercise as well.
Yoga and meditation are disciplines that enable even complete beginners to build up their capacity to concentrate and firmly accomplish whatever they set out to do.
Try it out and see for yourself. Of course, these recommendations are just my opinions and they are not medical advice.
It's all up to you to do your research and use your own diligence of what's best for you to alleviate or totally eradicate your smoking habit and/or addiction.
I hope you find these tips helpful and who knows through them you might find your way out and the others from the dangers of smoking.
Thank you for reading the art of how to help yourself to quit smoking fast. If you enjoyed this, you might also like to read here how smoking cigar can badly affect your health.
Please share with your family and friends who might benefit from it. Until next time. I wish you all the best to stop yourself from cigarette smoking starting today. Take care. 
Follow me to see more articles like this.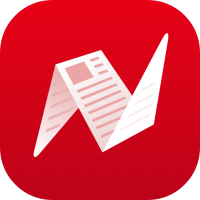 ...
Photo credit: Malte Luk / pexels.com