You've got some content on your site and you are looking to get the word about your site out there, but very few to almost none visit your website or blog. Sounds familiar? 
Knowing how to increase targeted Web traffic to your website or blog is a must do for any website owners out there.
Yes, getting a marked increase in website traffic can be a challenging task for anyone.
And yes, Internet traffic plays a huge role in determining the success of your website or blog.
Don't have enough traffic? Then you won't have enough opportunities for visitors to perform your most desired action.
This action could range from getting your visitor to subscribe to your newsletter or to contact you for more information about your business.
So how do you get that increase in website traffic you want? There are a variety of ways, both free and paid, to get more website traffic.
You could go about getting any type of traffic, but that wouldn't help much unless it was targeted. 
Targeted visitors are more valuable. Targeted visitors come to your site with the right frame of mind. They hope your site will provide them with the information they're looking for. 
If you have informative articles on your website or blog, people will recognize you as an expert and will want to find out more information about you and your business.
Write excellent articles about your website's topic. Articles can increase your reputation and establish you as an expert in your field.
Or they can shine a negative light on you if you submit total garbage. 
If your articles keep readers interested, then they may want to visit your site for more information.
It is recommended, especially for newbie bloggers, that your content should be done by a professional content writer if you're not able to write good quality contents for your site.
There are many freelance writers out there who are able to write for you for a low fee.
Every home business owner should know that your website traffic will determine the life span of your work-at-home online business.
As suggested by many motivation expert, your best bet to be successful in anything you do will be to study and learn from those who are already successful.
Hiring an experienced article marketing writer would cause a boost of users that would get to visit your website or blog.
Yes, writing SEO-optimized article is a great way to generate traffic and back links. 
Here is the general process of how it works: 
1. Hire an SEO (search engine optimization) focused writer to write an article for you.
2. You write that article to your website or blog. 
3. Your website or blog visitors who like and enjoy the article (which contains a link to your website) can share it with others, creating an influx of visitors to your website or blog. 
As you can see, the process is very simple.
Are you aware of how vitally important and valuable content is to your online business?
In fact, content can do more to build your business and profits than just about any other resource or service.
Boost your search engine ranking and daily visitor count by posting rich article content on your website or blog. 
Some very easy and free methods are available to drive traffic to your website. One of them is writing simple articles. It's a tried-and-true way to build 'free' traffic.
Indeed, the success or failure of your internet business or online endeavor is highly determined by the website traffic you'll get!
Without the website traffic, nobody will ever find your website and your products or services will not get exposure to those people who are looking for it. 
Hence, optimizing your website properly for better placement in the search engines using SEO-optimized article from an experienced or professional content writer for driving natural traffic to your website or blog is a technique that you should become familiar with and use to your advantage.
If you enjoyed this, you might also like to read here understanding seo (search engine optimization) and link building to boost your web traffic.
Thank you for reading how to increase targeted web traffic to your website or blog. I hope this helps.
If you liked what you read, please share it on social media and with your family and friends who might benefit from this.
You can also follow me here on News Break below. Until next time. May you have the increased web traffic that you're hoping for. Take care of yourself and each other. Cheers.
Follow me to see more articles like this.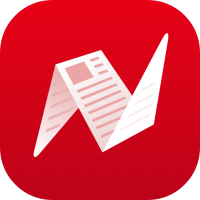 ...
Photo credit: Liza Summer