Would you like to have good and successful children? Today, let me share with you 6 tips on how to instill a healthy self-confidence in your children at a young age.
One of the parent's greatest legacy in life is to see their children to be good sons and daughters and for them to be successful in life.  
How does your child perceive himself or herself? Listen for the phrases, "I can't", "It's too hard", and "Nobody likes me". They could show that your child needs a boost in self-confidence.
Here are the key ways to encourage healthy self-confidence in your young children:
Give your children unconditional love
Feeling loved and accepted is a deep, intense need Almighty God (Yahweh) has created in us. We need it to love ourselves and others.
Love your children, make them feel they are important to you. There is no substitute for your time to show them you love them.
Don't be there just for the big events like graduations, recitals, championship games, etc. Spend time playing with your children.
Remember that as a creation of the Almighty God, you and all people deserve respect. Don't tolerate disrespect from them and treat them with respect as well.
When you discipline your children, do so privately. Don't punish children in front of others, or belittle or humiliate them when punishing them.
Make sure you praise them when they deserve praise and encourage their efforts to change. Noticing their behavior only when they are bad will make them feel unloved.
Parents need to set the example of positive thinking. Children are sensitive to positive and negative attitudes around them.
Almighty God gives us instruction to counteract our tendency to worry and look at life negatively.
We are to dwell on the positive things (Philippians 4:8). In fact, He commands us not to worry (Mathew 6:25-34).
Help your child have a 'can do' approach, by showing them the source of their strength and abilities.
Teach your children that Almighty God is their helper and that He will give them comfort and strength. 
Let "I can do all things through Messiah, the One giving me strength" (Philippians 4:13) be their motto.
Help your child have high standards
Children are curious and want to explore. Some parents are so over-protective and fearful, their children are not free to do things that will build their self-confidence.
Parents need to let their children seek new experiences, within reason, so children can learn about their capabilities and limitations.
Facing and overcoming setback teaches children they can succeed, even if they face challenges along the way.
Help your children set realistic goals
You know your children's strong and weak points, and can help them avoid discouragement if the goal is unreachable.
Help them learn what their strengths and weaknesses are by giving them new opportunities to learn new skills at an early age—for example, music lessons, sports, drawing or cooking.
Don't pattern your children after your talents and interests, but direct them in the areas in which they show interest and aptitude.
Encourage your child for the little events, like tying his or her shoelaces. Out of many little experiences of mastery, a child builds self-confidence.
Counterbalancing weaknesses by capitalizing on strengths. It is important you see your child's strengths.
Certain strengths are readily recognized in some children, like the ability to sing, play the piano or handle a basketball.
Other talents aren't as noticeable, like being a good listener, having sensitivity to other people's feelings, and the ability to encourage others.
Search out all possibilities with your child.
You can also check out here many more great advice for both parents and children.
If you enjoyed reading this, share to other parents and family who might benefit from it. If it's okay, I would love and appreciate if you can follow me here on News Break as well.
Follow me to see more articles like this.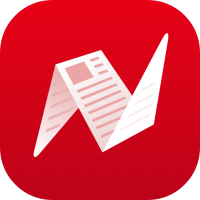 ...
Thank you for reading the 6 tips on how to instill healthy self-confidence in your children at a young age for them to be good and to be successful later in life. I hope this post helps.
Until next time. May you have a good, happy, and grateful family. Take care and stay safe.
Photo credit: Emma Bauso / pexels.com
Follow me to see more articles like this.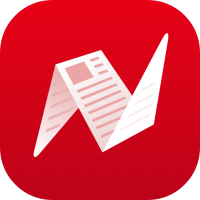 ...