To graduate from high school is a dream come true for every high school student. That said, here's what every high school senior needs to know about high school graduation.
It's a wise idea to prepare for your high school graduation as soon as your senior year begins, if not sooner.
Preparing for your high school graduation is one of the most exciting, rewarding, and also emotional times in your entire life.
Faced with many important and life-changing decisions such as work, college, and living arrangements, getting through graduation itself can be hectic and frustrating.
However, there are several simple things that will better prepare you for this transitional period in life.
A meeting with the school's guidance counselor at the beginning of the year will answer questions about graduation eligibility requirements.
It's not uncommon for students to be surprised at the end of their school year when they learn they haven't fulfilled all the requirements needed to graduate.
The requirements that are set forth by the schools may vary by location but state that a certain number of classes or credits must be completed before a student is given their diploma or even allowed to attend the graduation ceremony in some schools.
Viewing your transcripts before you have to think about sending them off to colleges and universities will give you a better picture of your academic performance.
In addition, this will allow you to see if there are areas that need improvement during your senior year.
Also, keep close tabs on your GPA or Grade Point Average, as this will be one of the most important deciding factors for being accepted to a college or university.
After taking care of the academic portion of your graduation experience, you'll want to focus on the lighter side, such as the celebrations and the parties.
Many graduating seniors choose to send out pictures and announcements, letting everyone know they are about to graduate even if they aren't having a party.
If a graduate is sending out notices just to spread the good news and isn't looking for gifts, then be sure to include no gifts please at the bottom of the announcements to avoid confusion and also to follow proper etiquette.
The choices for graduation parties are pretty much endless, and you are only limited to your own imagination.
Decide whether you'd like to have an open house type of party with a lot of friends and family milling about, or if you're interested in a more intimate gathering.
Perhaps a formal dinner or brunch is more your speed, or alternately, a graduation picnic or cookout can be a great way to celebrate the end of your high school life.
If you're headed to college, consider decorating for your party with the school's colors and serve foods that are specific to the local area.
Preparing for your high school graduation is actually a lot more than just choosing the invitations and the color of the balloons for the party.
It's realizing that this is the final step into adulthood and into the stressful but rewarding world of responsibilities, duties, and obligations.
Learning personal survival skills are as essential in preparing for your high school graduation as are getting good grades and SAT scores.
Although, getting good grades and taking as many electives as possible without compromising those grades is a great way to prepare yourself for graduation, and ultimately, for college and life in the real world as an adult.
Personal survival skills are those vital, necessary tasks that self-sufficient people must do for themselves in order to survive.
Some of these include getting a part-time job before graduation if possible, getting a driver's license, volunteering in the community, and learning the basic financial skills needed to function in life such as balancing a check book.
A part-time job can include household chores and various tasks such as babysitting, mowing lawns, shoveling snow and doing odd jobs for friends and neighbors.
Many high schools offer work-study programs that are beneficial to students in that they allow them to earn money while working toward their graduation and college goals.
Once a graduate-to-be is sure that they can take care of themselves without help from their parents or family, they should be confident in their abilities to succeed in college as well.
By learning the basic skills that are necessary to function as a responsible adult before graduating from high school, you'll be prepared for college, work, and life.
You'll also be able to attend your graduation knowing that you're ready to successfully take on all of life's exciting challenges.
Meanwhile, after high school graduation you need to think about money for college, which is another challenge for many students and their parents to tackle.
Read here how to get funding for your college education via federal student loan.
Thank you for reading what every high school senior needs to know about high school graduation. I hope this post serve you well.
If you liked this, share it to your family and friends who are candidates to graduate in high school.
Check out my other posts and you can also follow me here on News Break if you haven't already. Until next time. Take care. Cheers!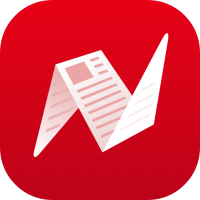 Photo Credit: Johnny Vision / pexels.com