Do you love camping and the outdoors? If you do, I have 5 camping tips for you to enjoy the outdoors with your family.
Camping out in the woods or nature somewhere to escape the hustle and bustle of life and the city is a common practice of many families across the globe.
On this post let me share with you the essential things you must pack for a family outdoor camping. Yes, what you are about to read here can save you both time and money!
If this your first time to go camping, one thing you should know is that it entails proper planning of the things to do and the things to bring.
1. You to create a things-to-bring checklist
This would be indeed helpful because it allows you to have an overview of all the things you're bringing to make sure you don't miss the important ones and you don't bring unimportant ones.
Divide your checklist into:
Camping gears (tents, grills, sleeping bags and so on)
First aid kit (medicines, bandages, disinfectant)
Personal items (soap, sunblock, hair brush) and
Other essentials (food, water, car keys, cash, map, camera)
2. You need to bring only the most essential camping gears and personal supplies
Be thorough in making your selection. In making your decision, always remember that a camping trip is supposed to be a back to the nature trip.
Bringing a catalytic heater with you would ensure you of a comfortable sleep inside your tent, which you need to recharge for the next day's activities.
3. You look for camping gears that are made of lightweight materials and have over one function
There are many light backpacking tents that are durable, and yet easy on the back. It is also smart to find camping equipment that can do several things so that you don't have to bring along too many things.
For example, if you have a Swiss knife, then you don't have to bring a separate knife, bottle opener and cutter.
4. You must organize your stuff
Transfer meal ingredients, medications, lotion, shampoo and fuel into lightweight and small containers. Just bring the sufficient amount you need, adding a little extra for emergencies.
5. You have to improvise and be resourceful
Use stuff sacks, clothes or backpack as pillows. Pick a campsite with a guaranteed clean and safe drinking water supply so that you don't have to carry loads of heavy water in your bag.
Always remember that aside from planning the camp activities, it is also imperative that you can plan carefully the things you have to bring.
You don't want to suffer from an aching back because of an overloaded backpack or to be in the middle of the woods without the things you need most.
Use plastic bags for a variety of purposes like storing meals, camping gears, clothing, and for cleaning up the campsite.
Knowing the essential things you must pack for a family outdoor camping is one of the most important aspects in camping that would contribute to the fun, enjoyment, and success of this endeavor.
Yes, camping is definitely a great way to relax, to keep your mind off work and to escape from the chaotic reality of the city.
Not only does it bring you closer to nature, which can surely rejuvenate you and remove your stress, it is also an inexpensive way to have a vacation.
If you have extra cash, you can rent out a recreational vehicle (RV) or motor home for your family's camping trip. You can read more about it here.
Thank you for reading the 5 camping tips to enjoy the outdoors with your family. I hope this helps. If you liked this, share it to your family and all friends who love camping out.
Check out my other posts and you can also follow me here on News Break below if you haven't already. Until next time. Stay safe!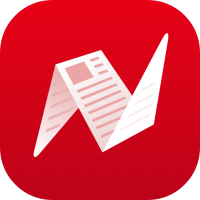 Photo credit: Guduru Ajay Bhargav / pexels.com