MINNEAPOLIS, MN - The Minnesota Men of Color was an organization that served men of color, women of color, and transgender people of color from 1998 to 2003. It was focused on addressing the needs of those that the majority-white LGBTQ communities in the state overlooked.
The group was started by Nick Metcalf, a Native American who identified as a two-spirit. He became a social group leader for men of color.
Edd Lee and Metcalf were able to meet in April 1997. They decided to start a group that would focus on the needs of Asian-Americans in the Twin Cities.
In 1998, the Twin Cities' first comprehensive survey of gay and lesbian residents revealed that about 20 percent of the respondents were people of color.
In 1999, Minneapolis Men of Color received its tax-exempt status. This organization became known for its commitment to social service and education.
When the organization was officially recognized as a non-profit, it immediately started implementing its flagship programs, which are Somos Familias and Ikĉé Wiĉáŝa.
Somos Familias provided educational programs and support groups for people living with HIV/AIDS. They also established a peer helper network and a drop-in support group.
Ikĉé Wiĉáŝa was a program that focused on HIV and STD prevention. It was developed with a variety of components that were targeted to various groups and individuals.
Contrary to its name, the organization served individuals who identified as women. Its staff members also collaborated with the Womyn Color Building Project. In addition, a group called Gender Girls supported individuals who were assigned male sex at birth.
In 2001, MMC started creating programs and building relationships with other groups for the LGBT community. In 2003, it moved to a larger space at the Sabathani Community Center.
The contract termination was prompted by a report by the Office of the Legislative Auditor, which found that the firm did not follow proper procedures in its management of grant funds.
Without a primary source of funding, the organization could no longer afford to operate. It officially disbanded in 2009.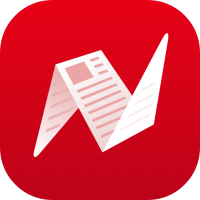 This is original content from NewsBreak's Creator Program. Join today to publish and share your own content.