MINNEAPOLIS, MN - Summertime is also peak seafood season. Whether you want to eat fresh crab with a special sauce alongside, or you want to eat some seafood to refresh your burnt-out brain, check out our new seafood restaurant list down below. We've put together a list of the best seafood restaurants in Minneapolis.
Sea Change
Location: 818 S 2nd St Minneapolis, MN 55415
Sea Change is a seafood restaurant and bar that focuses on sustainable seafood and promoting fishers that gather and cultivate seafood in environmentally responsible ways. Oysters, prawns, avocado shrimp toast, tuna tartare, and many other dishes are available at Sea Change.
Coastal Seafoods
Location: 2007 E 24th St Minneapolis, MN 55404
Coastal Seafoods has had the pleasure of supplying the most spectacular range of fresh seafood available anywhere to discerning chefs and retail customers in the upper Midwest since 1981.
Over 200 restaurants and co-ops in the five-state area rely on Coastal Seafoods for high-quality fish and seafood. Salmon, shrimps, oysters, mussels, and other seafood variants are all available at Coastal seafood.
Sea Salt Eatery
Location: 4825 Minnehaha Ave Minneapolis, MN 55467
Sea Salt Eatery first opened its doors in 2003. They've been serving up the freshest, most affordable seafood in a family- and dog-friendly setting for almost a decade. Fried shrimp, fried fish, catfish, and various other seafood options are available to grill, fry, or steam.
The Oceanaire Seafood Room
Location: 50 S 6th St Minneapolis, MN 55402
The Oceanaire Seafood Room first opened its doors in 1998. The Oceanaire is the ideal location to sample the finest seafood flown in daily from all over the world. The Oceanaire Seafood Room serves lobster, crab, shrimp, and various other seafood cooked with professional chefs with their secret recipes.
Grand Catch
Location: 1672 Grand Ave St. Paul, MN 55105
Grand Catch is a seafood-focused restaurant and bar located in the Macalester-Groveland district of St. Paul. Their menu features Chef Sameh Wadi's Asian-Cajun interpretation on traditional Louisiana seafood boils, as well as their interpretations of staples like cheesy fries, crab dip, and the cult fried chicken sandwich.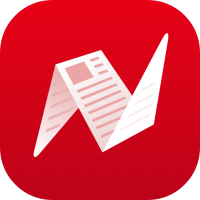 This is original content from NewsBreak's Creator Program. Join today to publish and share your own content.