MINNEAPOLIS, MN - Breakfast is still the most important meal of the day, even though brunch gets a lot of attention. These five essential breakfast spots in Minneapolis will satisfy any time when you need it, whether you're looking for a bright place to spend your weekend in the morning or a casual stop for good pastries and coffee.
Spoon and Stable
Location: 211 N 1st St Minneapolis, MN 55401
Spoon, and Stable is a restaurant in the center of the North Loop neighborhood that was previously a horse stable dates back to 1906. The food here's focused on the Midwest's seasonality, local culture's heritage and is technically inspired by French cuisine.
Berry Sweet Kitchen
Location: 5406 34th Ave S Minneapolis, MN 55417
Berry Sweet Kitchen is a caterer and restaurant/bakery of medium size. Greatest meals, baked goods, and French pastries also can be expected here at Berry Sweet Kitchen. This restaurant also preserves traditional favorites like Biscuits and Gravy, bacon, eggs and toast, and French banana toast.
Fairgrounds Coffee and Tea
Location: 116 3rd Ave N Minneapolis, MN 55401
The mission of Fairgrounds Craft Coffee and Tea is to bring people together through the excitement of discovery. They think that diversity and choice lead to wonderful coffee and tea experiences. As a result, they contain a wide variety of coffee and tea varietals and the greatest brands from around the world​.
Patisserie 46
Location: 4552 Grand Ave S Minneapolis, MN 55419
The ambition of Patisserie 46 is to be a friendly and popular neighborhood hangout because they feel that every day is a wonderful occasion. Bread, pastries, cakes, confections, savory products, croissants, and muffins are available at Patisserie 46.
Taste of Scandinavia Bakery & Cafe
Location: 845 Village Center Dr. North Oaks, MN 55127
Taste of Scandinavia is both a bakery and a cafe, making it an ideal spot for breakfast and lunch at the same time. The bakery menu's variety was wide, making it difficult to choose. Swedish pancakes, pastries, soups, sandwiches, breakfast, kringle, tortes, cakes, and more are among the many dishes available.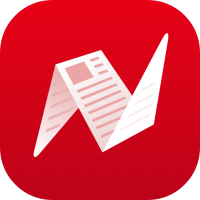 This is original content from NewsBreak's Creator Program. Join today to publish and share your own content.