MINNEAPOLIS, MN - Although New York is well recognized for its bagels, you don't have to worry because the best ones are also accessible in Minneapolis. This post will point you in the direction of the greatest bagel in the areas where you are most likely to visit. We've compiled a list of some of the best bagels, which can be easy to found all throughout the city.
Rise Bagel
Location: 530 N 3rd St Minneapolis, MN 55401
Rise Bagel Co., which is housed in a huge loft-style building on a corner, features a spacious and beautifully designed interior as well as an outside table space. Had also specialized in organically produced artisan bagels. Rise made its debut at the Fulton Farmers Market in 2014.
In addition, Rise Bagel is one of the Twin Cities' most well-known bagel shops. Vegan bagels are available at Rise Bagel for individuals who want vegan meals. Coffee, tea, and other cold drinks are examples of other beverages. Rise Bagel has a wonderful atmosphere and a highly fashionable vibe. They also offer a variety of products and cooking materials on display in the store that you can purchase.
St Paul Bagelry
Location: 5426 Nicollet Ave Minneapolis, MN 55419
Every day, their bagel store creates fresh New York-style bagels. This bagel shop is run by a family in St. Paul, Minnesota. Bagels, coffee, and a breakfast menu are all available here.
Curbside Pickup, Takeout, and Bite Squad Delivery are currently available at St Paul Bagelry. Order online is the quickest and most efficient method of placing an order. To make it simpler and more convenient, purchase here
Bruegger's Bagels
Location: 720 Washington Ave SE Minneapolis, MN 55414
In 1983, after the first bagel in New York became popular, Bruegger's Bagels decided to produce their own. They begin to devise a strategy for making one of the best and most well-known bagels look like in New York. They put in long hours and study till they are ready to serve their customers.
Cream cheese bagels, sandwiches, signature soups, desserts, coffee are all available at Bruegger's Bagels.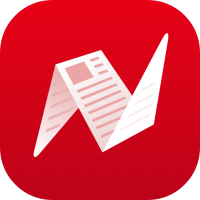 This is original content from NewsBreak's Creator Program. Join today to publish and share your own content.