MINNEAPOLIS, MN - Free parking and a direct bus ride to the fairgrounds are provided by the State Fair Express Bus service, which serves the Twin Cities' outlying suburbs for a modest cost. All buses are mandated to have face covers, so please keep this in mind.
All-in-one Transit Hub located at Gate #16 on the west end of the fairgrounds houses express buses supplied by the Minnesota Valley Transit Authority, Metro Transit, and SouthWest Transit. For more details, please check out the Fairgrounds website.
- Parking lots and express bus stops are listed in a printable format.
- View a map of the Transit Hub that shows particular drop-off and pick-up locations for the Express Bus.
Metro Transit State Fair Express Bus Service
Free parking and transportation service are available in the Twin Cities for a fee. Metro Transit provides information on bus routes, schedules, and how to buy bus tickets easily. (Please note that this year's State Fair Express Bus stops are fewer due to driver shortages and that previous stops are no longer available due to construction or property development.)
Minnesota Valley Transit Authority Express Bus Service
MVTA provides daily direct bus service to the south metro area. Visit Minnesota Valley Transit Authority for facts on bus timetables, bus fares, and how to buy tickets.
SouthWest Transit Express Bus Service
SouthWest Transit provides daily direct bus service from Chanhassen, Chaska, and Eden Prairie. Visit SouthWest Transit for more information about bus routes, prices, and how to buy tickets.
Metro Transit Regular Bus Service
Several Metro Transit bus lines pass by the fairgrounds and stop nearby:
- Route 3 follows Como Avenue between Minneapolis and St. Paul.
- Route 61 drops off on Larpenteur Avenue, just north of the fairgrounds.
- The A-Line runs between Rosedale and 46th Street Station on Snelling Avenue; the 84 runs between Midway Parkway and Shepard.
- Metro Green Line: From downtown Minneapolis to downtown St. Paul, take the METRO Green Line to the State Fairgrounds. Exit at Snelling Avenue Station. Take the northbound Metro Transit A-Line bus or the Route 84 bus on Snelling Avenue and Spruce Tree Drive to the fairgrounds.
For additional information, please see metrotransit.org/State-Fair.html. Representatives from Metro Transit can also be reached at 612-373-3333 or 711 – Minnesota Relay (deaf or hard of hearing).
On all buses, passengers are required to wear face covers. All information is subject to change without notice.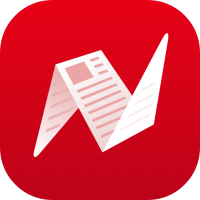 This is original content from NewsBreak's Creator Program. Join today to publish and share your own content.