What could be better than a fantastic cocktail at a Minneapolis downtown bar? A wonderful cocktail at a low price is, of course, an excellent late-night idea. Anyone can go to a dive pub for cheap drinks, but for a fun time and reasonable prices, check out these happy hour spots in Minneapolis.
The Lowry
Location: 2112 Hennepin Ave Minneapolis, MN 55405
The Lowry first opened its doors on August 15, 2011, in the former Hollywood Video location. The Lowry is an outpost for American diner meals and hand-crafted cocktails, located on The Lowry Hill East, southeast of downtown Minneapolis near the Walker Art Center. The terrace of this bar and grill is dog-friendly and has a contemporary setting.
Red Cow
Location: 3624 W 50th St Minneapolis, MN 55410
Red Cow emphasizes expertly produced meals and drinks, focusing on gourmet burgers, craft beers, and excellent wine while offering a refined take on the traditional neighborhood pub.
Tattersall Distilling
Location: 1620 Central Ave NE Ste 150 Minneapolis, MN 55413
In the summer of 2015, Tattersall Distilling opened its cocktail bar and began selling its goods. The Growler Magazine, City Pages, and The Star Tribune named them the best distillery and cocktail room in the state, while Playboy Magazine named it one of the top 50 bars in the country.
Blue Door Pub Longfellow
Location: 3448 42nd Ave S Minneapolis, MN 55406
In 2008, they opened the doors in a tiny St. Paul area. The Blucy was born there. There had been other Juicy Lucys before, but none had entirely captured the essence of this Minnesota delicacy like the Blucy. Since then, the Blucy has worked as a catalyst for bringing together other like-minded burger fans, resulting in the Blue Door becoming what it is today.
Red Rabbit
Location: 201 N Washington Ave Minneapolis, MN 55401
Red Rabbit is Red Cow's sister restaurant, and both are locally owned businesses. Red Rabbit is offering a wonderful local pizza, along with the pasta as well as features the oyster concept, a vibrant spirits program, and a great wine list from the proprietors of Red Cow.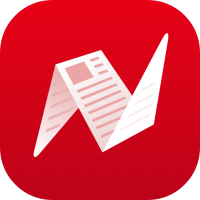 This is original content from NewsBreak's Creator Program. Join today to publish and share your own content.