MINNEAPOLIS, MN - Minneapolis' restaurant sector has exploded in recent years, adding to the city's incredibly diverse menu. Whether you're looking for authentic steak in a sumptuous setting in Minneapolis, this is the place to go. Please continue reading for our recommendations for the top restaurants in Minneapolis.
Demi
Location: 212 N 2nd St Minneapolis, MN 55401
Demi is passionate about cooking and presenting excellent cuisine. They highlight ingredients farmed in this little part of the country while also combining unique and unusual elements throughout worldwide. As components and seasons change, the menu changes as well.
Spoon and Stable
Location: 211 N 1st St Minneapolis, MN 55401
Spoon and Stable is a restaurant in the North Loop neighborhood that dates back to 1906 and is previously a horse stable. Chef Kaysen's, one of the chefs here known as the cuisine, is based on the seasonality of the Midwest, the origins of the local culture, and is technically inspired by French cuisine.
Fhima's Minneapolis
Location: 40 S 7th St Ste 124 Minneapolis, MN 55402
Fhimas Minneapolis first opened its doors in 2018 at the historic Forum Cafeteria area. With a timeless, magnificent aura, the art deco space has undergone several transformations. With French, American, and Mediterranean flavors, the menu is innovative and adaptable here.
Cosmos
Location: 601 1st Ave N Minneapolis, MN 55403
Cosmos was founded in the year 2003. Breakfast, lunch, dinner, or brunch at a restaurant with outstanding service, exquisite cuisine, and a romantic and beautiful atmosphere. Cosmos knew as the town's hottest restaurant located in the heart of the Theatre District, with a skyway connection to downtown Minneapolis.
The Capital Grille
Location: 801 Hennepin Ave Minneapolis, MN 55402
The Capital Grille offers a relaxing, elegant atmosphere. Their famous dry-aged steaks, fresh seafood, and celebrated world-class wines are served in a warm, majestic setting with African mahogany paneling and Art Deco chandeliers.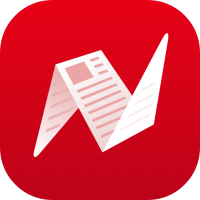 This is original content from NewsBreak's Creator Program. Join today to publish and share your own content.