MINNEAPOLIS, MN - If you're looking for the finest parks in Minneapolis, you've come to the right place. Just because you're in a city doesn't mean you won't be able to find some amazing green spaces. Check out our recommendations for three parks in the Minneapolis area where you may picnic, bike, walk, and do a lot of other activities.
1. Lake of the Isles
Location: 2500 Lake Isles Pkwy E Minneapolis, MN 55405
The name of the lake, which refers to the lake's islands, has been used since the establishment of Minneapolis. There were four islands in the lake at one time. However, as the lake was built, two islands near the south side were turned to land.
This park features a lot of recreation such as Biking Path; Decorative Fountain, Drinking Fountain, Fishing Pier, Hockey Rink, Ice Skating Rink, Soccer Field, Walking Path not only that this park also good for a picnic spot.
2. Theodore Wirth Park
Location: 501 Theodore Wirth Pky Golden Valley, MN 55422
This park has changed many names before. In 1989 the park's name was Saratoga Park after the first 64 acres of land purchase and its continue rename again in 1890 to Glenwood Park. Finally, in 1938 this park got the final name that calls Theodore Wirth Park.
This park provides a wide range of activities facility; hiking, mountain biking, picnic area, playground, sledding, soccer field, tennis court, walking Pat, and many more.
3. Boom Island Park
Location: 724 Sibley St NE Minneapolis, MN 55413
The name of the island comes from the booms that were used to separate logs floating down the Mississippi River to sawmills powered by St. Anthony Falls. The park was named for the island on which it originally stood.
A lot of fun activities you can discover here; Biking Path, Boat Dock, Drinking Fountain, Grill, Pay Parking Lot, Picnic Area, Playground/Tot Lot, and Walking Path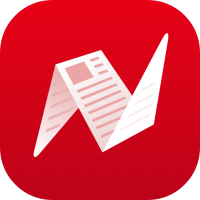 This is original content from NewsBreak's Creator Program. Join today to publish and share your own content.