MINNEAPOLIS, MN - Around half of Minnesota's Asian population is Southeast Asian. You can found Southeast Asian cuisine in Minneapolis if you want to. Chefs are venturing out behind Kung Pao chicken and Pad Thai protection and embracing their real motherland identities. Here are the five best places to experience Southeast Asian cuisine in Minneapolis:
Union Kitchen serves up huge bowls of noodles, but not just any. Hand-rolled noodles in schmaltzy chicken stock. Dress it up with chillies, cilantro, hot sauce, and, yes, beer. In addition, they will be grilling skewers of chicken hearts and other sustainable meats from Lowry Hill Meats. More info at https://unionkitchenmn.com/.
Expect mouth-watering roast pork, luscious blood sausage, and more. Or try lumpia, shatter-crisp fried flutes stuffed with vibrant ground pork. The ideal way to enjoy this dish is with a group of friends and plenty of beer and wine. More info at https://www.apoympls.com/.
This Chinese/Vietnamese joint has one of the most excellent banh mi in town, with noodle soups to match. Get spring rolls and egg rolls, French crepes, and broken rice dishes, a classic home cooking meal prepared with broken rice that farmers couldn't sell. My all-time favourite is the beef stew noodle soup with brisket, five-spice, ginger, lemongrass, and orange peel—more info at https://myhuongkitchen.com/.
The ultra-hot spot of Christina Nyugen is a good illustration of a chef coming into her own identity. She is known for their second ultra-hot location, Hola Arepa, which has the culinary designs of Columbia and Venezuela, with their business and life partner Birk Grudem. Don't miss it. Hola is an independent powerhouse. More info at https://www.haihaimpls.com/.
If you are looking for classical Chinese Cantonese-style, Minnesota state treasure house Tammy Wong and her three-decade running Chinese rainbow institution are the places to go. The luxurious space is a capsule of koi tanks, sophisticated gravings, and planted opalescent wallpaper—more info at https://rainbowrestaurant.com/.
If you are interested in trying the Southeast Asian cuisine at Minneapolis, please make the reservation on their website. For additional information, you can also visit minneapolis.org.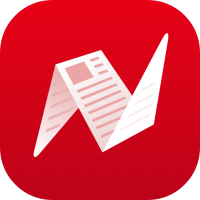 This is original content from NewsBreak's Creator Program. Join today to publish and share your own content.