MINNEAPOLIS, MN - Expectant and parenting families with children between the ages of newborn and eight years old now have a new tool that helps them connect to resources in their local areas that promote healthy child development and family well-being. The tool is called 'Help Me Connect'.
Help Me Connect is a website dedicated to assisting Minnesota families in locating and utilizing local neighbourhood, county, and state resources and services. Families and professionals who provide help to families, such as preschool teachers, child care providers, and pediatricians, can use Help Me Connect to identify services such as those described below:
- Development and screening in a healthy environment
- Developmental and behavioural issues are of concern
- Services and resources for people with disabilities
- Early childhood education and care
- The well-being of one's family and one's mental health
- Resources of tribes and American Indians
- Dental care is critical
- Needs for essential things
- Services of a legal nature
- Emergency supplies available during non-wartime
Help Me Connect Early childhood partners comprise state officials, tribal liaisons, health care, and education based on parent and community provider feedback. Its providers began exploring ways to extend Help Me Grow, an information and referral website for parents and providers of children aged newborn to five. Since then, the state has worked with community partners and care providers to expand the website's offerings for families.
Visit HelpMeConnectMN.org for caregivers and families.
Join the Governor's Children's Cabinet in creating Help Me Connect. As part of a $26.7 million grant from the US Department of Health and Human Services, it helps families with young children access life-changing early childhood programs.
"Help Me Connect has been the work of many for years across departments of health, education, and human services," said Bobbie Burnham, assistant commissioner at the Department of Education. "We are grateful for the community partnerships and leadership to launch the site."
You can find preschool Development Grant information on the Minnesota Department of Education's website. For additional information about the 'Help Me Connect', please visit the Help Me Connect website.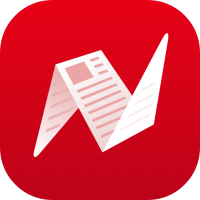 This is original content from NewsBreak's Creator Program. Join today to publish and share your own content.