MINNEAPOLIS, MN - Minnesotans now have new protections to safeguard the privacy of their financial and personal data collected by insurance companies.
In response to the increasing number of data breaches involving insurance companies, the Minnesota Legislature in 2021 adopted a model law that aims to strengthen the security measures for sensitive consumer information. The law model was proposed by the National Association of Insurance Commissioners (NAIC), called the "NAIC Data Security Model Act".
The NAIC model law has been adopted by 18 states. The US Treasury has urged states to adopt it.
The new law provides insurance companies with a set of tools to prepare for and respond to a data breach. It also encourages greater public disclosure of information about data breaches.
This new law applies to insurance agents and various other insurance-related entities. Those entities are asked to create and execute a comprehensive plan on dealing with and investigating a cybersecurity event and notify the Department of Commerce and customers should a cybersecurity event occur.
The requirements help companies prepare for the risks they face when protecting their customers' sensitive data.
The Minnesota Department of Commerce and the NAIC have been working on ways to protect consumer data privacy. The mission of the Minnesota Department of Commerce is to protect consumers by investigating and evaluating financial transactions. Whether you're buying a home or filling up on gas, they are there for you every day.
As of August 3, some states have adopted the Data Security Model Act. Those states are Alaska, Arizona, California, Colorado, Connecticut, Florida, Georgia, Indiana, Louisiana, Maine, Mississippi, North Dakota, Oklahoma, South Carolina, and Wisconsin.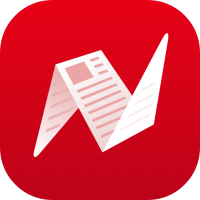 This is original content from NewsBreak's Creator Program. Join today to publish and share your own content.