MINNEAPOLIS, MN - Online fraudulent schemes are usually carried out by people who operate from overseas. They usually involve sending money or providing the sensitive information to get them to act on their behalf. To avoid getting scammed online, the Minnesota Department of Commerce advised you to be very careful with your online activities.
Here are some of the tips from the government.
Don't send money or provide personal information to someone you don't know. Also, avoid buying items through an online auction site that charges fees or promises big payouts.
Don't open or click on an email link that has malicious content. Be sure that the email address and the link or attachment are legitimate.
If someone asks for money or promises to make big profits, stay away. This is a warning sign that something is a scam. Do not risk your finance on the low-risk-high-return schemes.
You can't legally play the foreign lottery in the US. And if you do, getting your money back is impossible. Often, you will be asked to pay taxes or administration fees before even getting the prize.
Romance scammers usually use money to build trust and get you to believe that the relationship is real. They may also ask for money for various personal reasons. This type of profile is usually someone who claims to be from the US but is traveling or working overseas. They usually send or receive email or instant messaging to avoid getting spotted.
Don't help the rich get rich with money problems. There are many reasons you should avoid helping them. The most important one is to avoid becoming a victim of an online scam. You can't also be sure that they won't steal from you. Also, never share all your bank account details with them.
Double-check facts to a trusted friend or relative if someone claims to be close with you asked for money or other personal information.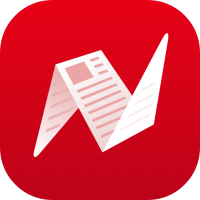 This is original content from NewsBreak's Creator Program. Join today to publish and share your own content.