EDINA, MN - The City of Edina has turned off lawn sprinklers at many government sites in an effort to conserve water amid the current drought. In addition, parks' passive sections are being left to fend for themselves with little or no irrigation.
According to the Minnesota Department of Natural Resources Statewide Drought Plan, the city of Edina is currently in the "severe drought" restriction phase. Due to the catastrophic drought that has affected more than two-thirds of Minnesota, the City of Edina has enhanced the enforcement of its watering restrictions.
Every resident and business in the community is being asked to reduce all non-essential outdoor water consumption (lawns, pools, irrigation, vehicle washing) from 11:00 a.m. to 5:00 p.m every day until further notice.
If the drought continues to worsen, the City predicts that additional irrigation restrictions or a watering ban will be necessary to protect the environment. Accordingly, the city is urging individuals and businesses to consider watering solely at night or completely discontinuing irrigation altogether.
In addition to adhering to the watering limitations, residents can help the environment by following these guidelines:
- To avoid evaporation, water should be used during the coolest portion of the day.
- Only water the grass when it is actually in need of it. The majority of lawns require merely an inch of water per week.
- Use low-flow showerheads and faucet aerators to save water.
- Instead of taking a bath, take shorter showers with low-flow showerheads instead.
- Make sure the faucet is turned off when shaving or brushing your teeth.
- Place dishes in the dishwasher without first rinsing or washing them.
- Dishwasher should be used only when it is completely loaded.
- Fill the sink with water and wash the dishes by hand rather than running the water.
- When cleaning veggies, use a large pan rather than letting the water run continuously.
- Only full loads of laundry should be washed.
The City's water limitations and conservation measures can be found at EdinaMN.gov/PublicWorks, where you can also find further information.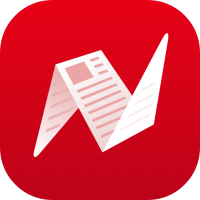 This is original content from NewsBreak's Creator Program. Join today to publish and share your own content.