ST. PAUL, MN - The Hmong people came to Saint Paul after the Vietnam War ended in 1975, but their migration began in the 1600s when they were forced out of their kingdom in southwest China. During this historical period, most Hmongs moved to Laos, Thailand, and other nations.
The traditions of Hmong
You will discover that many Hmong have the same surname. There are 18 clans in Hmong culture. Each family has a name that is handed on to the father.
There are two main categories of Hmong, green and white. They are named for the colors, the patterns, and the dialect of traditional clothes. The dialect difference is relatively slight, akin to the English-American differences.
For the Hmong food, barbecue, papayan salad, pho, khaub poob (curry noodle), larb (smoky pork salad), and nab vam are popular meals (tapioca dessert). You may taste all of them at Hmongtown and Hmong Village Marketplace.
The culture of Hmong
You can now see the influence of Hmong culture all across Saint Paul. Here are 3 out of 7 places to discover Hmong cooking, custom, and history.
- Hmong Village in Saint Paul
Hmong Village arrived in 2010. Hmong fusion cuisine complements the more simple staples in this more spacious and modern setting. Fresh food, apparel, and just about anything else are available here.
- Little Mekong Night Market
This lively three-block nocturnal festival along University Avenue in the Little Mekong district celebrates Southeast Asian culture with food, dance, lighting, and more.
- Hmong New Year
Every year, Minnesota's Hmong New Year celebrations take place in Saint Paul's RiverCentre, including traditional Hmong dance, music, crafts, salespeople, and more. The event usually coincides with the pageant of Miss Hmong Minnesota.
If you want to know more about the history of the Hmong in Saint Paul, please visit visitsaintpaul.com.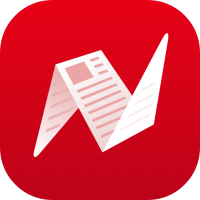 This is original content from NewsBreak's Creator Program. Join today to publish and share your own content.