MINNEAPOLIS, MN - The cost of consumer products is growing, according to the Bureau of Labor Statistics. The data report shows that all commodities are up 4.2 percent in April, the highest increase since the summer of 2008. Some experts believe the United States is on the verge of entering an inflationary period.
This situation makes some business managers unready to face it, and consumers have not experienced or had long since forgotten. Therefore, Mark Bergen, a professor from the University of Minnesota shares a lesson about handling inflation to offer perspective.
Professor Bergen suggests the following key measures for managers to take in order to prepare for any inflationary phase:
Assess payment timing
Managers should examine and alter the vulnerability of contractual pricing conditions such as those that impose pricing commitments over months.
Reduce the price adjustment costs
Since the price of the goods frequently increases during the inflation period. Companies can look for ways to save both staff time and manufacturing costs by making it easier to modify signage, such as using electronic price tags and new structures like indexation and, for example, adjusting the price of one thing as a result of the cost of another.
Create stability through a structure
The purpose is to provide some level of pricing stability and consistency. Consistent price over a more extended period is one example. Or this could be customer payments will remain at $50, but the number of payments will be increased from five to six.
Lastly, Mark Bergen also states that consumers must learn to raise their inflation literacy regarding the repercussions of inflation to understand how to react when prices rise.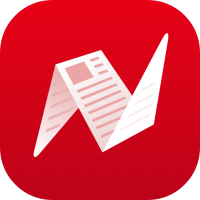 This is original content from NewsBreak's Creator Program. Join today to publish and share your own content.