MINNEAPOLIS, MN - If your pet needs a haircut, shave, or any other kind of grooming in the St. Paul region, it's helpful to know which areas you should skip and which you should go to. We've put up a quick list of the best locations to see in St. Paul.
1. The Persian Mastiff Pet Artistry & Boutique
Location: 197 E 7th St Saint Paul, MN 55101
Hamisha and Ghassan Alkamooneh is the owner of The Persian Mastiff, this shop is a new dog salon in downtown Saint Paul, Minnesota. They attempt to provide the pet with the safest, most positive one-on-one grooming experience possible in a professional and stress-free setting.
The Persian Mastiff is the most complete, modern, and relaxed salon where dogs are worked on one-on-one to keep stress levels low and ensure that canines are never left alone.
2. Bubbly Paws
Location: 949 Grand Ave Saint Paul, MN 55105
Bubbly Paws was founded in 2011 and had been providing excellent customer service ever since. Self-service dog wash stations, full-service baths, and a professional groomer are all available. This family-owned business offers a fun, laid-back grooming experience that isn't as stressful.
Because one of their crucial business models is to give back to the local pet community, Bubbly Paws is more than simply a place to groom or bathe your dog. They also support local pet charities and foundations such as The Pet Project Rescue, Secondhand Hounds, People, Pets Together, The Animal Humane Society, Helping Paws, RAGOM, and many more by donating items, services, and money.
3. Shear Elegance Pet Grooming
Location: 1469 White Bear Ave N Saint Paul, MN 55106
It was founded in 1994 as a family-owned business. Two couples from St. Paul own and operate this Pet Grooming. This shop's tagline says, "From our family to yours, we will always treat your dogs as if they were our own."
Shear Elegance groomers have over 20 years of grooming experience and have completed pet grooming training and education. They can deliver good service to their consumers because of their grooming experience, passion, and knowledge.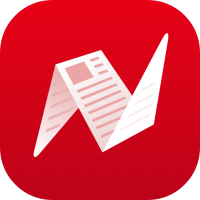 This is original content from NewsBreak's Creator Program. Join today to publish and share your own content.