MINNEAPOLIS, MN - If you are from St. Paul or currently live in St. Paul and seek the best tattoo shop in the neighborhood, keep reading to find out more. The list below is based on our research of the best tattoo shops, and we've compiled our ranking scheme.
1. Hung's Tattoo Parlor
Location: 377 University Ave W Ste D Saint Paul, MN 55103
Hung's Tattoo Parlor was established in San Diego in 2003, and now they are here in Minnesota. Hung is the owner, and Hung has been a tattooist for over 20 years. He specializes in many different styles of tattoos.
You can also ask whatever you want because they have a tagline that says, "You think it, we ink it." and if you still don't know what you want, you can browse their website and go to their collections to get some idea.
2. Jackalope Tattoo
Location: 3753 Cedar Ave S Minneapolis, MN 55407
Jackalope Tattoo was established in 2003 by Emi. Emi has specialized in portrait work and heavy line-based designs. She has more than nine years of in tattooing.
To follow the current restriction and do a health protocol during pandemics. Jackalope Tattoo requires an appointment before you walk in there. You can visit their official website and visit each artist portion and see their booking information, and schedule to make an appointment.
3. Sacred Siren Tattoo & Art Parlor
Location: 400 Lowry Ave NE Minneapolis, MN 55418
Since their inception in 2017, they've specialized in customized tattoos and piercings. The artists are motivated, experienced, and skilled in producing brilliant works of art. Sacred Siren Tattoo & Art Parlor also has a working gallery that features a wide range of art from talented local artists in various styles.
The founder of Sacred Siren Tattoo has the ambition to develop a new tattoo industry model. As a result, he introduces a new business model that integrates custom tattoos, piercings, and art gallery makeup bringing all forms of art together in one place for our clients and friends.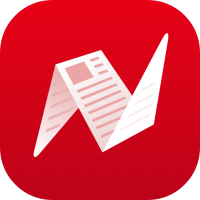 This is original content from NewsBreak's Creator Program. Join today to publish and share your own content.