HENNEPIN COUNTY, MN - On Main Street/County Road 92, Hennepin County will improve road and drainage between Highway 7 and Watertown Street in St. Bonifacius, Minnetrista, and Independence. The building began in July.
The replacement of the culvert is almost complete
Crews could rebuild most of the 13 channels on County Road 92 because of favorable weather conditions during the past three weeks. The few remaining culverts will be replaced early next week, according to the schedule. They anticipate finishing this project by the end of September, weather permitting, based on the progress done thus far.
The repaving process began last week
Last week, workers began repaving County Road 92 between Hillview Drive and Watertown Road (County Road 6). Rather than a mill and overlay, personnel is utilizing stabilized full-depth reclamation. They will need the removal and grinding of existing asphalt to the gravel layer. They will crush existing asphalt and gravel to create a new road base. Then they'll resurface the road base.
Longer than mill and overlay, personnel remove many layers of old asphalt and replace it with fresh asphalt. This method allows us to treat any underlying road base issues, which helps the pavement survive longer and reduces the frequency of repaving. Recycling items save natural resources and money. Weather permitting, the restoration paving process could take up to six weeks. Crews will then stripe the road and reopen it through traffic.
Continue to follow the diversion route
County Road 92 between Hillview Drive and Watertown Road is blocked through traffic due to reclamation paving. County roads intersecting 92 will remain open.
The driving detour uses:
- Highway 7
- Westedge Blvd/Cr 44
- Bartlett/Commerce/County Road 110
- Watertown (County Road 6)
Using these marked detours will save you and others time and frustration. It also keeps residents, workers, and visitors safe. Pedestrians, cyclists, and rollers must use the diversion route or other routes to avoid the construction zone.
Intermittent local access
They will keep residents and visitors on County Road 92 during construction. You can still get to your home, work, or favorite company, but the route will alter depending on where personnel works. Changes will be posted on site. Call ahead to local businesses or other destinations to confirm access concerns.
For further information, please visit hennepin.us.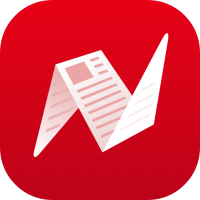 This is original content from NewsBreak's Creator Program. Join today to publish and share your own content.