MINNEAPOLIS, MN - If you're looking for a Japanese restaurant in Minneapolis, you've come to the right place. To assist you in your search for the best Japanese restaurant, we've compiled a list of the top and most popular Japanese restaurants for you to consider.
1. Wakame Sushi & Asian Bistro
Location: 3070 Excelsior Blvd Minneapolis, MN 55416
The wait is over!! Wakame Sushi opens its door again. Wakame Shusi is one of the best Japanese restaurants that offer the best sushi rolls in town. They provide significant variants of sushi rolls range from tuna, crab stick, shrimp, and salmon.
2. Momo Sushi
Location: 1839 Central Ave NE Minneapolis, MN 55418
Momo sushi has the goal of providing delicious, healthy food within a happy and inviting environment. Chef Sonam and his family, the owner, are excited to welcome everyone to Momo Sushi. Momo Sushi serves sushi rolls and other Japanese foods such as soba, udon, chicken teriyaki, and sashimi.
3. Kyatchi
Location: 3758 Nicollet Ave Minneapolis, MN 55409
Kyatchi is a Japanese-inspired restaurant conceived by Kim Bartmann, Sarah Peterson, Sam Peterson, Chef Hide Tozawa, and Anne Saxton. They mainly use seafood for the dish and will serve in traditional Japanese and modern American cuisine.
Location: 20 University Ave NE Minneapolis, MN 55413
PinKU has proven through its restaurant that authenticity, quality, and affordability can all be found on the same hand. PinKU is one of Minneapolis' most excellent Japanese restaurants, as evidenced by their 17 awards, and the majority of the awards are for best restaurants.
5. Kado No Mise
Location: 33 N 1st Ave Fl 2 Minneapolis, MN 55401
Kado No Mise restaurant was founded in 2017 and was the first Edomae-style Japanese restaurant in the Twin Cities. Every menu item, including nigiri, sashimi, and maki, is expertly handcrafted from a carefully selected selection of fresh, authentic, local markets.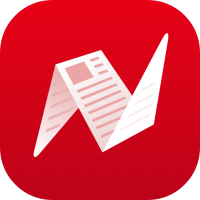 This is original content from NewsBreak's Creator Program. Join today to publish and share your own content.