MINNEAPOLIS, MN - Food insecurity has increased dramatically across the United States due to the COVID-19 pandemic, disproportionately affecting Black, Indigenous, and people of color.
Emerging adulthood, such as 18- to 29-year-olds, is a particularly vulnerable period for food insecurity, and it is also a time when young people may begin to feed their children.
The University of Minnesota of public health researchers does a study about how emerging adults that have food-insecure adapted their eating and child-feeding behaviors during COVID-19.
Researchers examined data from the COVID-19 Eating and Activity over Time, which collected the survey data from 720 emerging adults between April and October 2020 and continues to interviews with a heterogeneous subset of 33 food-insecure respondents.
Base on the study its found that:
In the previous year, over one-third of emerging adults had food insecurity.
Emerging adults living with children and those who identified as Black, Indigenous, or a person of color had the highest rates of food insecurity.
Many food insecurity emerging adults try to change their feeding behavior to cope with pandemics, such as consuming more processed foods or increased sporadic eating that can cause adverse health consequences.
Those emerging adults also report their concern about new rules to reduce the transmission of COVID 19 as well as other significant obstacles to local food access example, reduced store hours and neighborhood safety concerns.
The studies reveal that there is an urgent need for deep research into how racism, which is embedded in society's laws and practices, is directly contributing to food insecurity.
For further information, according to this topics, you can visit the University of Minnesota website here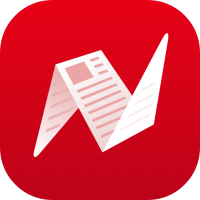 This is original content from NewsBreak's Creator Program. Join today to publish and share your own content.