ARDEN HILLS, MN - In the Fall season, Arden Hills holds programs for adults and seniors. One of the programs is Tai Chi Basic: Walking Meditation, held this September until December 2021.
About the program
A series of Tai Chi walking stances will be introduced in this lesson. To do this sequence of moves, you must become more consistent with your stepping. It continuously assesses and enhances your sense of physical and energy balance by using your legs and feet as a testing ground.
With each move, you will naturally transmit that strength and energy into your core and arms, resulting in a highly well-coordinated whole-body movement due to your hard work. It is a simple mind-body activity that can relieve stress while also increasing function and effectiveness.
Professor Hongyi Lan, the certified instructor, has been practicing Tai Chi Chuan for more than 30 years. She initially learned Yang Style Tai Chi Chuan from Master Liang Shan, and later she learned Wu Style Tai Chi Chuan from him. Tai Chi/QiGong, according to Hongyi, is the best mind-body exercise for everyone to practice. Lan is a researcher and instructor dedicated to disseminating these ancient activities to as many people as possible.
This class will be held on September 22 - December 15, 2021, at Arden Hills City Hall (Community Room). This class will take place every Wednesday from 6:30 p.m. - 7:30 p.m. Then, the fee for this class is $120 for residents and $130 for non-residents.
If you are interested in this program and want to know more about this program, please visit www.cityofardenhills.org.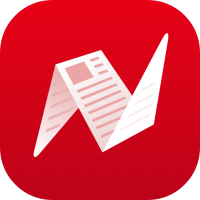 This is original content from NewsBreak's Creator Program. Join today to publish and share your own content.