ST.PAUL, MN - On Tuesday, August 10, the Minnesota Department of Natural Resources activated new burning restrictions in Cook and Lake Counties for jurisdictions from 12:01 p.m.
All campfires and recreational fires are prohibited under the additional limitations. When working near fuel vegetation, it is not permitted to use welding equipment or other torches (unless special permission is granted). While the DNR rules do not regulate tribal properties, the Lake Superior Chippewa Great Portage Band has restricted its land burning.
In accordance with these new regulations, the prohibition on campfires and recreational fires in Cook and Lake counties has been expanded to cover all public and private lands within the bounds of the two counties' borders.
More than 20 additional counties in central and northern Minnesota continue to have restrictions on open burning and campfires. The limits apply to all non-tribal properties, while others are limited to DNR-managed areas. Some of these restrictions apply to all non-tribal lands, while others are restricted to DNR-managed lands alone.
All camp stoves must be either gas or propane-fueled when used in the backcountry or at campsites. Grills, both gas and charcoal, are permitted in occupied houses, cabins, and resort settings. Grilling equipment that uses charcoal or gas must be specifically designed for grilling.
All previously enforced burning prohibitions are also in place for Cook and Lake counties. Burning bans apply until the DNR Commissioner has stopped when fire risks are decreased due to weather and environmental conditions.
Also, if you want to know more about the current state of fire and smoke, you can check the map or go to airnow.gov to find out more. To find out more about the Department of Natural Resources and to receive updates, go to dnr.mn.us.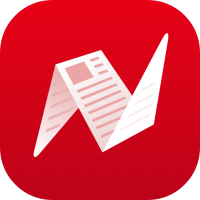 This is original content from NewsBreak's Creator Program. Join today to publish and share your own content.