RAMSEY COUNTY, MN - The Minnesota Department of Human Services emergency aid page outlines hunger resources, including food help, meal programs, and food supply.
Residents have access to resources for food and other basic requirements, as well as support programs, such as:
Monthly food budget increase programs
The Supplemental Nutrition Assistance Program (SNAP), also known as food stamps, helps Minnesotans afford healthy meals. Apply soon if you have lost income or changed circumstances. If you qualify, you will receive a monthly EBT card that can be used at participating retailers, farmers' markets, and online companies.
Participants in the Women, Infants, and Children (WIC) program receive benefits via an eWIC EBT card (similar to a credit card) that enables them to purchase healthful items such as milk, cheese, eggs, whole grains, fruits, and vegetables. Additionally, WIC provides nutrition counseling, breastfeeding assistance, and links to other resources. As a result of COVID, all WIC services are offered by telephone.
Children under 18 years of age programs
The Free Meals for Kids smartphone application is available for download. During the epidemic, an app is a fantastic tool for assisting families and children in locating free, nutritious meals. Download the free app for Android and/or Apple devices by visiting the website's download pages.
Free food in school districts. See your local school district for up-to-date information about pickup points and times, delivery needs, and unique requests and options for the school district: Mounds View Public Schools, North Saint Paul-Maplewood-Oakdale, Roseville Area Schools, Saint Anthony and New Brighton, Saint Paul Public Schools, and White Bear Lake Area Schools.
Senior programs
There are 4 programs for seniors, Help at Your Door, Meals on Wheels, Metropolitan Area Agency on Aging, and Nutrition Assistance Program for Seniors (NAPS). For detailed information about those programs, please visit https://www.ramseycounty.us/covid-19-info/help-people/food-resources.
Programs for people with mobility issues
Certified Metro Mobility users can order groceries and household items online and pick them up locally. Metro Mobility will pick up and deliver your order. Metropolitan customers are eligible. Metro Mobility may be available to you if you have a handicap or health condition that prevents you from using Metro Transit. For further information, call Metro Mobility at 651-602-1111 or email Metro Mobility.
A variety of food resource manuals are accessible in many languages. The guides are in PDF format and can be printed and shared. Please visit ramseycounty.us.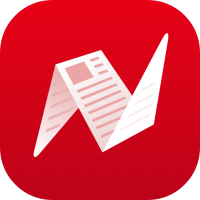 This is original content from NewsBreak's Creator Program. Join today to publish and share your own content.