MINNEAPOLIS, MN - In 2020's pandemic-wracked economy, Minnesota clean energy jobs dropped, but the second half of the year demonstrated tremendous recovery and a bright outlook for the future.
By 2020, clean energy companies employed 55,329 Minnesotans, down 10.5 percent from 2019. There hasn't been a year-over-year reduction since Clean Jobs Midwest started tracking clean energy jobs in But jobs in the renewable energy industry climbed 10 percent in the second half of the year, roughly double the total job growth rate. Despite the industry's downturn, renewable energy employed more Minnesotans than lawyers, accountants, web developers, and real estate salespeople combined.
Energy efficiency employs approximately 75 percent of Minnesotans employed in sustainable energy. The advanced transportation sector is one to monitor as more automakers and suppliers switch to electric vehicles. The advanced transportation sector added 2,252 jobs or 2 percent.
Hybrid and electric vehicles were the state's shining stars in innovative mobility. Manufacturing jobs for hybrid vehicles increased by 4.9 percent to 1,544. Jobs in the electric vehicle (EV) industry expanded 7.4 percent to 797 people, and major automakers like Ford and GM, together with their suppliers, have made considerable investments in EVs. Wind energy jobs climbed 7.8 percent to 2,536 workers in Minnesota.
In every area of Minnesota, clean energy jobs are discovered. Although Minneapolis/St. Paul (34 958) is the top hub for clean energy jobs, with over 37 percent of Greater Minnesota's clean energy jobs.
The clean-energy sector offers an established and stable foundation for the reconstruction of a better, cleaner, fairer economy in Minnesota. To ensure that clean energy employment continues to expand and are available to all American congresses:
- Infrastructure
- Tax Policy
- Innovation
- Workforce Training
- Clean Energy Finance
Minnesota can create more clean energy jobs by promoting energy efficiency, renewable energy, and electric vehicles. The post-pandemic rebound can help produce thousands of new jobs. The Minnesota Legislature needs to eliminate arbitrary burdens in the leading Minnesota-based community-based solar program, strengthen building standards, fully fund the government's bio-incentives program, and adopt a proposal made by Governor Tim Walz that will lead Minnesota to 100 percent clean energy in the state's power sector by 2040.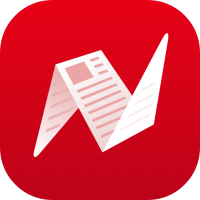 This is original content from NewsBreak's Creator Program. Join today to publish and share your own content.