ST.PAUL, MN - Recycling has received a great deal of attention recently as a result of changes in market conditions and worldwide legislative developments. Many Minnesotans are now left wondering what is happening to the recycling that has been placed in their carts, as well as what they can do to help promote recycling today.
Saint Paul is the only city in North America where 100 percent of residential materials are marketed, with Minnesota accounting for 85 percent of recyclable materials marketed. Even in local and regional markets, the importance of quality control and the need for clean materials is growing all the time. It is critical now, more than ever, to be aware of what may be recycled and to keep potentially hazardous materials out of your cart.
A campaign called Recycle Smart is being launched by Saint Paul, with assistance from Ramsey County, in order to improve public awareness about how important it is to recycle the proper items. Plastic bags, large plastic items, and miscellaneous metal pieces will be the focus of the campaign, which will emphasize the importance of keeping these things out of your recycling cart. Look for the campaign's advertisements on Metro Transit, on social media, and in other forms of media.
Recycle Smart: Keep out of your recycling cart heavy plastic goods
In your recycling cart, plastic lawn furniture, washing baskets, storage cans, plastic toys, and other big plastic objects cannot be recycled. Recycling plants are not intended to handle plastic articles of this kind. Recycling facilities are difficult to sort, and there are no strong markets for converting them into new products.
Recycle Smart and do your part by buying, using, and donating high-quality items as long as feasible, and nice things when you are prepared to get rid of them. Broken things can be put into the container of your waste.
Recycle Smart: Keep out of your recycling cart plastic bags
Plastic bags and plastic wrap become caught in recycling sorting equipment. Workers must shut down equipment and spend several hours each day dismantling it. If returned to a retail drop-off location, plastic bags and plastic wrap can be recycled.
Recycle Smart, and contribute to the reduction and recycling of plastic bags/wrap. When shopping, bring your own reusable bags or opt for paper bags. Use wax wraps, reusable covers, or washable containers to store food. Plastic bags and wrap are also recyclable if brought to a drop-off place. PlasticFilmRecycling.org has a list of drop-off locations.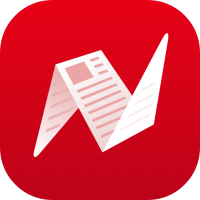 This is original content from NewsBreak's Creator Program. Join today to publish and share your own content.