MINNEAPOLIS, MN - Our Streets Minneapolis is looking for a part-time Program Assistant to support their events and outreach work. This position is open to anyone with no special requirement for gender or identity.
The position will start as soon as possible and last until early November, with the possibility of a long-term extension, and will work closely with Our Streets Minneapolis staff. In addition, the role will work between 15-20 hours per week.
The job description overview for this role are:
- Community outreach, education, and engagement along with Open Streets Minneapolis routes.
- Prepare materials, supplies, and equipment for day-of.
- Support Events & Program Coordinator leading during Open Streets events and support Events & Program Coordinator leading up to and during Open Streets events.
The qualification for this role are:
- Experience in community outreach or organizing.
- Experience in event planning, customer service, or hospitality.
- Experience recruiting and managing volunteers
- Experience using Customer Relationship Management (CRM) software
The benefits and wage for this position are $20 per hour, which includes paid time off, partial cell phone reimbursement, and bike/walk to work credit.
To apply for this position, you must send a resume and cover letter to Our Streets Minneapolis hiring team at hiring@ourstreetsmpls.org. The Resume should include all experience and educational background. The cover letter should describe your interest in the position.
The position will be open until filled, and all the applications will be accepted on a rolling basis, with review will begin on Monday, August 16th.
Further information regarding the job opportunity, visit the Our Streets Minneapolis website here:
https://www.ourstreetsmpls.org/now_hiring_program_assistant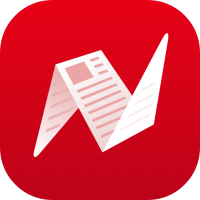 This is original content from NewsBreak's Creator Program. Join today to publish and share your own content.