HENNEPIN COUNTY, MN - Hennepin County offers a $50 Visa gift card for individuals and provides up to $3,000 incentive for community organizations. The purpose of this incentive is to improve vaccination rates and eliminate inequities in the community.
Individuals and community organizations who help to promote COVID-19 vaccination are eligible for these vaccine incentives. In addition, requirements for the individual incentives are:
Anyone who already receives a first or second dose of COVID-19 vaccine at a Hennepin County immunization event must be 18 years old or older. Parents or guardians of children aged 12 and above have had a first or second dose of COVID-19 vaccine during a Hennepin County vaccination event.
Unaccompanied children who are competent to consent to get a first or second dose of the COVID-19 vaccine and People who receive both doses will get two $50 Visa gift cards.
During the Hennepin County vaccination event, all participants don't have to pay for vaccination, and you do not need to be a Hennepin County resident to participate.
For community organizations, Hennepin County will be offering up to $3,000 in vaccine incentives. The incentive may offer food, entertainment, vaccine information seminars, gift cards, and thank you boxes. The incentive from Hennepin County must have been used before September 30, 2021.
To apply for vaccine incentive funds, Community organizations can apply through this link:
https://covidvaccine.hennepin.us/jfe/form/SV_0SRPkNiMHkIXgLY.
To view a schedule of upcoming public vaccination events, register, and further information, visit the Hennepin County website here:
https://www.hennepin.us/residents/emergencies/covid-19#vaccine-information
For questions or need help to register, you can call the COVID-19 navigator line at 612-348-8900.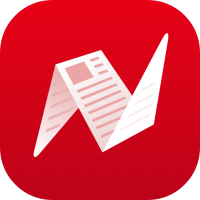 This is original content from NewsBreak's Creator Program. Join today to publish and share your own content.