MINNEAPOLIS, MN - Take a look at the Minnesota Pollution Control Agency's Sustainable Choice to see how you may make small changes to help the environment. There are a number of ways you can do, all of them will help you to make small changes for our planet.
Replace disposable plastic packaging
To replace disposable plastic packaging, you can start with bringing your container. When you buy grains, nuts, beans, you can get your container to put all of it rather than plastic bags. Purchase goods in bulk will help reduce packaging and packaging waste and is usually cheaper as a result.
Replace plastic toothbrush
Plastic toothbrushes are not recyclable. Therefore, buy a bamboo toothbrush with a minor environmental effect than plastics. The typical toothbrush is formed from nylon, which is not compostable, and must be removed before disposal.
Replace plastic bag with a reusable bag or canvas tote bag
The current research state that plastic bags hard to be fully decomposed. They turn into smaller and smaller parts of plastics. The best solution to solve this problem is to stop using plastic bags. Bring a reusable bag when you go grocery shopping to help reduce the waste of plastics bags.
Replace your plastic wrap food with reusable food wrap. Using a reusable can significantly decrease food waste at your home. In addition, primarily reusable food wraps are made from cotton fabric, beeswax, pine resin, and jojoba oil. Beeswax and jojoba oil have natural antibacterial properties and can help keep food fresh.
Replace plastic storage bags
Replace disposable plastic storage bags with Reusable silicone food-storage bags. It can help you to reduce plastics food waste. It also can be safe food for freezers and microwaves. Reusable silicone food storage can also hold liquids better than disposable bags.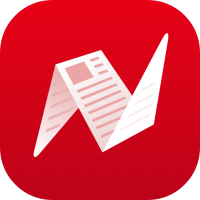 This is original content from NewsBreak's Creator Program. Join today to publish and share your own content.