WINONA, MN - Built along the Mississippi River in Winona, Minnesota. Marine Art Museum has been exhibited its art collections since 2006. The Marine Art Museum is an art museum specializing in marine art that provides a wide variety of marine art-themed around oceans, the sea, rivers, and lakes.
The MMAM is currently a key destination for local and international visitors, and its presence has helped Winona maintain its image as one of Minnesota's most active art scenes.
The projects of MMAM are divided into three categories: European, American, and contemporary.
American Collections
The Minnesota Marine Art Museum contains a huge collection of historical works by American artists covering the country's history.
The most significant collection for the American collection at MMAM is the Hudson River School collection, with landscapes by artists such as Thomas Cole, Asher B. Durand, and Frederic Church.
European Collections
The Minnesota Marine Art Museum contains a diverse collection of European paintings representing 300 years of art history, from traditional Dutch marine paintings in the early 17th century to English Romantics like J. M. W. Turner, to famous masters such as Pablo Picasso and Marc Chagall in the 20th-century.
The most comprehensive European artworks collection at MMAM is its French Impressionism collection, including works by Claude Monet, Pierre Auguste Renoir, Berthe Morisot, and Edgar Degas.
Contemporary Collections
The Contemporary Collection contains many works by regional artists and beyond. For example, Winona-area artists Leo and Marilyn Smith draw on the people, nature, and history of the Mississippi Region.
According to COVID-19 Protocols at Minnesota Marine Art Museum, visitors must wear face masks at all times. Disposable masks are also available for $1 at the MMAM front desk. In addition, MMAM requires a 6-foot social distancing between other visitors.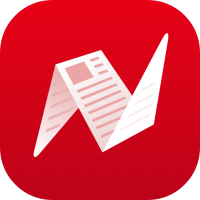 This is original content from NewsBreak's Creator Program. Join today to publish and share your own content.