DULUTH, MN - On September 17-19, 2021, the Duluth Oktoberfestival will take place within the bounds of Duluth's historic Bayfront Festival Park, which will be transformed into a German-inspired festival atmosphere (350 Harbor Drive, Duluth, MN 55802).
Among the festival's highlights is the largest tent ever established at Bayfront Festival Park, which serves as the main Bier Hall, serving authentic German beer and food and entertainment! In addition to a vast professional kids zone area, there is live music and games and auxiliary activities enjoyable for people of all ages. There is something for everyone.
Authentic Bavarian bands and musicians will perform at the Duluth Oktoberfest, and the teams are thrilled to welcome the Grammy-nominated Alex Meixner Band as the festival's headlining act.
From traditional German music to local musicians, the Duluth Oktoberfest has something for everyone. Also, don't miss out on Der Kinderplatz, their massive children's carnival area, which will feature a variety of classic German games and activities.
On the grounds of the Duluth Oktoberfestival, you may get your fill of traditional German fare and beverages. Cash is required for the purchase of food and non-alcoholic drinks.
Each person must purchase alcoholic drinks using one of their Bier Tokens, which may be obtained from one of the many Bier Token vending machines scattered throughout the festival grounds.
They value security at the Duluth Oktoberfest. The committees want everyone to have fun and stay safe. Therefore visitors must follow some guidelines.
Security will inspect bags and pat down all attendees at the gate. Bringing a prohibited object into the event will result in removal or refusal of access. You will be arrested if you get a weapon into the event.
Bringing forbidden objects into the event may result in simple disposal or a complete refusal of access. All weapons will be turned up to Duluth Police, who work closely with them and their private security team. Oversized baggage is prohibited.
No pets are permitted except assistance dogs (must have necessary identification) and registered Dachshund Dash dogs.
For further information related to the schedule of the OktoberFestival, please visit https://duluthoktoberfestival.com/festival-guide/.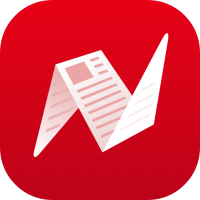 This is original content from NewsBreak's Creator Program. Join today to publish and share your own content.