DULUTH, MN - On the weekend you visit the wonderful harbor town of Duluth in Minnesota, try the stunning variety of cuisines, moods, and flavors in these ten restaurants. Situated against Lake Superior's majestic, robust grandeur, they each guarantee outstanding tastes and distinctly Duluth landscapes. Here are 5 recommended restaurants in Duluth that you can visit on the weekend:
Duluth Grill is one of the city's most beloved restaurants, offering a welcoming, modern, and excellent menu. Duluth Grill, like OMC Smokehouse, serves classics with a twist, like a creamy Havarti omelet packed with house-smoked salmon. Some of the items used in the recipes are produced in raised beds just outside the front door, like beets and fresh herbs.
- At Sara's Table Chester Creek Cafe
This neighborhood eatery's unassuming ambiance belies a cosmopolitan cuisine for everyone. Whether you want Korean vegan bulgogi tacos or rye spätzle with Polish sausage, each item is a colorful and balanced showcase for local foods. At Sara's Table, you may enjoy a thoughtfully cooked dinner in a comfortable setting.
Northern Waters Smokehaus serves over 25 delicious sandwiches, as well as smoked fish, cured meats, and other gourmet delicacies. Cajun smoked salmon & pepperoncini on ciabatta a soft bun is buried in delicious country pâté, cornichons, and other components. Grilled cheese, mortadella on white bread, and a toasted bagel with scallion schmear.
It's all about Vanilla Bean's delectable rolls. Okay, it's all about wild rice pancakes nutty cranberries, too. Well, it also concerns walleye cakes sprinkled with exquisite lemon dill sauce. And it's clearly a smelt basket in the early summer, marking Duluth's annual smelt run. This is a neighborhood café that you would like to stay in for a while, long enough to ensure that you obtain another sweet roll.
Downtown Duluth is fortunate in that it has a fantastic happy hour place. Elegant sakes and exotic beers pair perfectly with Hanabi's delicate sushi, intricate specialty rolls, and grilled teriyaki dishes, which are all available to order. The happy hour menu is a condensed version of the original menu that offers substantial discounts.
You can plan your weekend to go to those restaurants in Duluth with family or friends.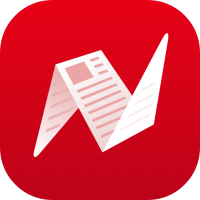 This is original content from NewsBreak's Creator Program. Join today to publish and share your own content.