ST. PAUL, MN - A Federal Surface Transportation Program (STP), which will provide trail construction after preliminary engineering and final design, has been jointly granted to the City of Saint Paul and Dakota County for the Robert Piram Regional Trail project.
The Robert Piram regional trail is a 3.7-mile paved path that connects St Paul to the County of Dakota and offers access to a vast network. The trail links Harriet Island Regional Park trail system to the Kaposia Landing Park in South St. Paul by winding through urban and suburban environments.
The trail started construction in 2019 and costs $8.6 million. It was designed to provide a fun, secure connection to other City and South St. Paul areas. The development of the trail includes landscaping, road signs, cultural/historical interpretation, and footbridges.
It also improves connections between the Lilydale Park trail and the Regional Trail of the Big Rivers in northern Dakota County. The Robert Piram Regional Trail bridges key gaps in the trail system in the region and provides bicycles and pedestrians with a secure route.
The trail also provides direct access to the Greenway system of Dakota County, including the Regional Trail Big Rivers, Mississippi River, and the Greenway River. It includes a pedestrian crossing bridge to Kaposia Landing Park and two Saint Paul boardwalk bridges.
Also, the trail serves as a major link in the Mississippi River Trail (MRT), which starts at the Mississippi River headwaters in Itasca State Park and runs to the Gulf of Mexico to the south along the river.
Federal, state, and municipal monies sponsored the Robert Piram Regional Trail. They include St. Paul's City, County of Dakota, County Ramsey, Metropolitan Council, Minnesota Legacy Funding, Surface Transportation Grant of the Federal Highway Administration, and National Park Service.
For additional information on the project's update, project resources, and the public meetings, please visit www.stpaul.gov.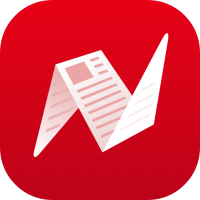 This is original content from NewsBreak's Creator Program. Join today to publish and share your own content.