ST. PAUL, MN - Water conservation does not imply that your lawn must be a brown patch of dirt. Instead, by following a few water-saving tips, you can maintain your grass and garden healthy while also keeping your water bill low.
Lawns that are watered regularly are the most significant source of water waste. Lawns should be watered as often as require it. Temperatures, sun exposure, and rainfall can all fluctuate significantly during the summer months. Watering your grass in perfect timing can save you time, water, and money over time.
Avoid hot and/or windy days if you need water. If you don't do this, the water will likely evaporate before it reaches your lawn. Ideally, water should be used during cooler, cloudier days; alternatively, if there is a heatwave, water your lawn in the early morning when the temperature is suitable for watering.
Allowing the water to settle in gently will reduce the amount of water that will go into gutters and storm drains. Allowing water to penetrate deeply into the soil will improve the appearance and quality of your grass, as well as reducing the frequency and the need for constant watering.
It is possible to save water, minimize demands on the environment, and cut your water bill costs. For the City of St. Paul, the water comes from the Mississippi River, travels through a series of lakes, and then undergoes a lengthy treatment procedure before being made safe for consumption by the public. It is a valuable resource that is not, although it appears to be limitless.
It is as simple as changing a few modest habits to make a difference in water conservation. The volume of water that comes out of your faucet is approximately five gallons per minute, and it runs freely. Making minor tweaks to your daily routine can result in hundreds of gallons of water being saved.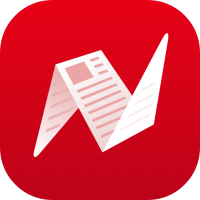 This is original content from NewsBreak's Creator Program. Join today to publish and share your own content.