Meeker County, MN - Since 2014, Minnesota's Aquatic Invasive Species (AIS) prevention has provided $10 million each year to Minnesota Counties. The purpose of the AIS prevention program is to manage species present and reduce the spread of AIS. Meeker country collaborates with lake associations, anglers, and sportsman clubs to prevent AIS from spreading to uninfested waters, which would be difficult without the support given from Minnesota's Aquatic Invasive Species program.
In 2021, Minnesota DNR confirmed the existence of Zebra Mussels in Lake Minnie Belle. Aquatic Invasive Species are living things other than native plants, animals, and microorganisms. Their existence damages the environment, economy, and human health. They could alter landscapes which leads to disrupting the balance of wildlife ecosystem.
Once the ecosystem is disturbed, the invasive species will be able to outcompete the native inhabitants of the lake. Since the native habitants are accustomed to Minnesota's lake condition, they will have a difficult time adjusting should the ecosystem be disturbed, and would be unable to fight invasive species in such harsh conditions.
AIS can make public access to bodies of water be more limited than it should be. They can even put recreational use of the river or lake to a halt.
Meeker County has been taking the AIS issue seriously. But, they also need the people to be empowered with the knowledge to help them do the work. They conduct the educational content regarding AIS in various kinds for the people. Meeker County provides hands-on training, one on one group discussions, grant clinics, free educational events, and AIS Fest. The goal is to share knowledge regarding AIS, so the people are aware of the issue and have an interest in protecting Meeker's waterway.
Any kinds of events or meetings are open to the public. If you missed or want to catch up on the previous events, you can contact Ariana Richardson (AIS Program Coordinator) at ariana.richardson@co.meeker.mn.us or at 320-221-0614. The meeting minutes will be sent to you directly.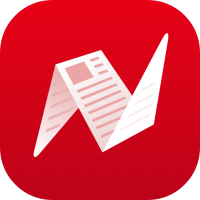 This is original content from NewsBreak's Creator Program. Join today to publish and share your own content.