MINNEAPOLIS, MN—Farmers' market partnership with the Minnesota Farmers' Market Association, Minnesota Grown, & Minnesota Farmers Union will celebrate National Farmers Market in order to promote farmers' markets across Minnesota.
Since Farmers' markets are unique businesses, they can operate as volunteers in organizations, large-scale commercial corporations, and even city-sponsored events. Don't get surprised if you find they also act as city sponsors because inside their structure, there are a lot of people who participate, and sometimes they also partner with the government, too.
Farmers' markets contribute to promoting healthy local communities by providing necessary commodities and services, regardless of their size or structure. So in order to promote this, they arrange National Farmers' Market Week (NFMW) that will be held on August 1-7 in all communities across the country at Midtown Farmers' Market.
Take a note that this event will start from 8 a.m. to 1 p.m., there will be shopping and other activities for guests, followed by a presentation from dignitaries, including Minnesota's Commissioner of Agriculture Thom Petersen and Tim Walz has been invited to attend.
During the presentation, Petersen and a special guest will demonstrate how to construct the month's farmers' market drink, Midtown Iced Tea.
Clearly, National Farmers' Market Week is a free event and will be open to the public, all samples from the farmer's market will be available for guests there.
If you have any questions regarding this event, you can contact them by email: info@mfma.org.
For updates about the farmers market or other events, you can check their website on (https://www.mfma.org/Blog)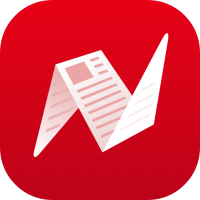 This is original content from NewsBreak's Creator Program. Join today to publish and share your own content.