HENNEPIN COUNTY, MN - Hennepin County's Gun Violence Prevention Initiative is now accepting applications.
This opportunity will provide assistance for interventions and capacity-building programs in Hennepin County areas to reduce and respond to increasing violence caused by the pandemic, especially those who were affected by the COVID-19.
According to Hennepin County's track record in 2019-2020, there was a 28% increase in the number of crimes that involved guns and a 61% increase in homicide cases. In 2021, 50 killings have been reported in Minneapolis, and they are on track to meet or exceed the 2020 homicide total.
Citizens of Hennepin County who are black or African American are disproportionately affected by gun violence, with rates of gun mortality are twice higher than white residents.
This opportunity was sponsored by the American Rescue Plan Act (ARP) through the Local Fiscal Recovery Fund for interventions and community capacity-building projects in Hennepin County to mitigate, reduce, or minimize gun violence. Any of the following criteria could be used to categorize potential interventions or capacity-building initiatives:
- Services for preventing violence (street outreach; youth violence interruption)
- Initiatives for neighborhood revitalization and environmental design (graffiti cleanup; community gardens; murals or public art)
- Programming for teens (recreation, arts, education, mentoring)
- Services and therapeutic techniques for traumatized children and adults
To submit the application you must submit applications via the Hennepin County Supplier Portal here:
(https://supplier.hennepin.us/psp/fprd/SUPPLIER/ERP/h/?tab=HC_SUPPLIER_PUBLIC)
Participants who do not already have a Supplier Portal account first need to register with the Supplier Portal in order to submit their application. You can register through this link:
https://www.hennepin.us/business/work-with-henn-co/supplier-portal
The deadline for submits the application is August 23, 2021, prior to 2:00 p.m.
If you have any questions about the program You can attend the pre-application conference, which will be held virtually via Microsoft Teams, click here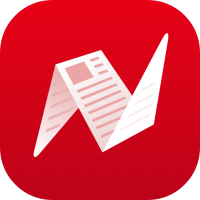 This is original content from NewsBreak's Creator Program. Join today to publish and share your own content.