PLYMOUTH, MN- The provision of clean and reliable water is a vital service of Plymouth City and Plymouth produces an annual system report that gives information on the water in the city and how it compares with federal and state criteria.
It provides surveillance findings from 1 January to 31 December 2020. The city fulfills or exceeds all water quality testing, rules, and criteria as demonstrated in the report. 
A separate, state-certified laboratory tests the City of Plymouth water on a weekly basis, and the results are submitted to the Minnesota Department of Health. More than 100 pollutants, such as bacteria, nitrates, pesticides, solvents, and metals, are periodically tested in public water systems. 
It is not uncommon to find pollutants at trace levels in a sample. There will never be a water source that is fully devoid of toxins. Minnesotans' drinking water regulations safeguard them against exposure to contaminants that could be hazardous to their health.
Water plant employees also test water for adequate chemical levels and water quality numerous times a day.
Depending on their genetic makeup, certain people may be more susceptible to pollutants in drinking water than the overall population. Infections can be particularly dangerous for immunocompromised individuals, such as cancer patients receiving chemotherapy, organ transplant recipients, people with HIV/AIDS or other immune system abnormalities, the elderly, and babies. 
Additionally, developing fetuses and pregnant women are more exposed to pollutants in drinking water than the general public. These individuals, or their caretakers, should obtain advice from their healthcare specialists regarding the safe consumption of water. 
Guidelines from the Environmental Protection Agency and the Centers for Disease Control and Prevention on recommended measures to reduce the risk of infection by Cryptosporidium and other microbiological pollutants are available. Please call the Safe Drinking Water Hotline at 1 800 426 4791.
Plymouthmn.gov/waterreport has launched an online version of the annual water report for 2020, which you may see right now. The public can view and print the water report online, or they can request a paper copy by contacting 763-509-5000 and making an appointment to pick it up during normal business hours (8 a.m. to 4:30 p.m. Monday through Friday) at Plymouth City Hall, 3400 Plymouth Blvd.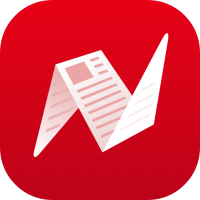 This is original content from NewsBreak's Creator Program. Join today to publish and share your own content.