MINNEAPOLIS, MN—Brooklyn Park Recreation & Parks is pleased to announce the re-opening of River Park to the public, which will include new and expanded amenities. In addition to being the only park in Brooklyn Park that is located along the bank of the Mississippi River, River Park also offers a variety of outdoor recreation activities.
From 11 a.m. to 3 p.m., come celebrate the newly renovated River Park in Brooklyn Park! The city is overjoyed to be able to share the new park attractions with the public. From 11 a.m. to 12 p.m., there will be a ribbon-cutting ceremony, and from 12-3 p.m., there will be a variety of free, family-friendly outdoor activities.
Among the activities are:
- The sound of music (1-2:30)
- Mobile food trucks
- Paddle Share Information with Others
- Kayak demonstration
- Take a tour around the story
- Rec on the Go is a collection of family games.
- Fishing clinics are available.
- Pickleball Demonstration
- Cities United, an informational station that reaches out to youngsters
- Outdoor activities for people of all ages
Environmental Education and Information provided by the Three Rivers Park District. The following are some of the new park features:
- The construction of new shelter/restroom facilities at the park's southern end.
- Improved stormwater control techniques
- Reclamation of the shoreline
- Improvements to the trail, including lighting
- Enhancements to the natural resources of the north prairie
- A canoe and kayak launch is located on the park's northern boundary.
- A scenic vantage point
River Park is accessible from 81st and 83rd Avenues off West River Road. It is also accessible via the West Mississippi Regional Trail.
Due to limited parking at River Park, a shuttle service will be provided from the Environmental Nature Area located at 10201 West River Road.
If you have any questions related to the re-opening of River Park events, please call Brooklyn Park Recreation & Parks ((763) 493-8333) for further information.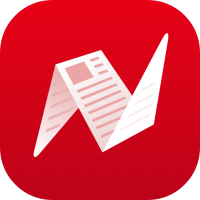 This is original content from NewsBreak's Creator Program. Join today to publish and share your own content.