MINNEAPOLIS, MN - The reconstruction at the fourth St. Ave N. and Ave S. from building front to building front began in April 2021. The installation of utility lines and the construction of a new road have commenced and are expected to be finished by the end of 2022.
The purpose of the reconstruction are:
1. Upgrade the deteriorating road infrastructure.
2. Increase the safety, accessibility, and comfort of those who are walking.
3. Establish a bicycle link that is accessible to people of all ages and abilities.
4. Stormwater runoff should be collected and treated using green infrastructure.
5. Add street trees and plantings to the area to make it more attractive.
6. By deleting and repositioning the contraflow bus lane, the street will be a lot more sensible.
After completion, the new street will include:
1. Three eastbound travel lanes between 2nd Ave. N and 2nd Ave. S.
2. Two eastbound travel lanes between 2nd Ave. S. and 4th Ave. S.
3. The addition of new trees and pots along the route.
4. Improvements to sidewalks and crosswalks, including curb expansions at all intersections, as well as wider walkways
5. A new two-way bike route on the north side of the roadway, which will be separated from traffic.
6. New traffic signals, lighting, and crosswalk timers along the route.
With the reconstruction of the road, it is likely that there will be heavier traffic for a while, and here are some of the possibilities:
1. Detours
2. Lane restrictions
3. Intersection reduction
4. Restrictions on parking
5. Revised routes for pedestrians and bicycles
On the other hand, residents, businesses, and visitors may experience noise, vibration, and dust in work areas during the reconstruction.
During the reconstruction, there will be 4th St. weekly stakeholder meetings to gain a better understanding of the impending building work by using Microsoft Teams, every Friday, from 9:00 - 9.30 a.m.
Anyone can join the Microsoft Teams web conference and a software download may be required. But the type of download may vary depending on what devices you use. (computer, android device, apple device).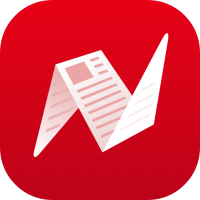 This is original content from NewsBreak's Creator Program. Join today to publish and share your own content.