MINNESOTA, MN - According to the Minnesota Department of Human Services bulletin number #21-21-09, there are several changes to the policy for evaluating transfers to pooled trusts for people age 65 and older who are applying for or receiving Medical Assistance for Long-Term Care Services, or MA-LTC, and Alternative Care, known as AC. The following policies changes According to the Minnesota Department of Human Services bulletin
When the agency receives information at application, renewal, or change According to Pfoser v. Harpstead, a Minnesota Supreme Court decision issued on January 20, 2021, the agency must evaluate MA-LTC or AC applicants who funded a pooled trust sub-account during the lookback period or when enrolled, if they were 65 or older.
The master trust joinder agreement and any accompanying papers are mandatory and the agency must do verifications for each person of any age who transfers funds to a pooled trust sub-account. These verifications must be kept during the life of the case file and for a period of ten years after the case is closed. Send the appropriate verifications and the Special Needs or Pooled Trust Referral form to the DHS Special Recovery Unit at dhs.srutrusts@state.mn.us using encrypted email or SIR WebMail.
Action Required for evaluating transfers to a pooled trust sub-account for a person aged 65 or older who is applying for or enrolled in MA, LTC, or AC.
Step 1: Confirm that the master trust document and "joinder agreement" agree with the pooling trust's legal requirements.
Step 2: If the pooled trust meets the legal requirements, you must consider whether the applicant or enrollee provided documentation describing how the trust beneficiary intends for the trust administrator.
Step 3: Examine the documents to see if the trust beneficiary wanted to receive something valuable.
Step 4: If one or more questions in Step 3 cannot be answered "yes," then the trust beneficiary did not intend to receive valuable consideration for the funds transferred to the pooled trust sub-account.
Step 5: For the retention period indicated in Section III, keep all pooled trust verification documents (the master trust, joinder agreement, and any related documentation).
Full detail about the policy changes available on the Minnesota Department of Human Services Bulletin here
(https://www.dhs.state.mn.us/main/idcplg?IdcService=GET_FILE&RevisionSelectionMethod=LatestReleased&Rendition=Primary&allowInterrupt=1&noSaveAs=1&dDocName=dhs-329944)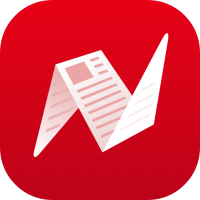 This is original content from NewsBreak's Creator Program. Join today to publish and share your own content.