Minneapolis, MN - The reconstruction of Grand Ave. S. began in spring 2021. The City is now renovating the 2.24 miles of Grand Ave. S. between Lake St. W. and 48th St. W. It'll take two years to complete this project.
The road infrastructure, including pavement, curb, gutter, and sidewalk, is totally substituted. This project also includes improved safety for both foot and vehicle users, increased green space on the boulevard, and stormwater retention tanks for improving water quality.
Then, for the latest project, between 46th and 41st streets, two layers of asphalt were laid. This week, work on the east side of Grand Avenue between 44th, and 43rd streets proceeded. The curb and gutter system was extended to 41st street.
Construction work between 46th and 48th Streets is set to begin on August 2. Residents and businesses on these two blocks should plan to relocate any vegetation, landscaping, or miscellaneous things in the boulevard area that they do not want to be damaged or removed before this date.
Excavation will commence next week in the boulevards between 46th and 41st streets to prepare them for infiltration and planting zones. The Westside sidewalk between 43rd and 41st streets will be demolished. At 39th, utility technicians will be repairing the storm sewer. Between 40th and 39th, common excavations, subgrade work, and Class 5 placement will occur. Between 38th and 40th streets, abandoned gas main removal is planned to continue.
Additionally, if you are able, please assist Minneapolis' existing tree canopy and water trees, particularly those along the boulevard.
A reminder that the equipment is enormous and heavy, and it poses a high risk of injury. We strongly advise you to keep a safe distance at all times. Please ensure that your children do not venture beyond the sidewalk in the work zone and avoid material piles and equipment parked on or near the job site.
Please adhere to any posted detour routes and warning signs and make alternate parking arrangements on side streets or another block when construction in your immediate vicinity is underway.
Every Tuesday at 9 a.m., the project team organizes a virtual weekly stakeholder meeting to allow residents and/or business owners to ask questions or express concerns regarding the project.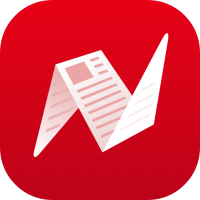 This is original content from NewsBreak's Creator Program. Join today to publish and share your own content.