MINNESOTA, MN - Hennepin County has arranged collection events for household hazardous waste every Friday and Saturday this year.
The events are held in order to provide homeowners with more accessible local disposal choices for their household hazardous wastes. Residents are asked to keep their household hazardous garbage in a secure location until they can attend a collection event.
Please note that electronic waste will not be collected during the events and only household hazardous waste will be accepted.
During the collection process, all Items should be kept in the trunk of the car, the truck bed, or a trailer. Only bring in anything that can be loaded into a car by one person. Most material items from vehicles will be removed by staff.
Residents who arrive by bicycle or on foot are welcomed at these events. Because the products being collected at these events are hazardous, make sure to pack your HHW items carefully to avoid spills, leaks, and breakage.
Residents who come on foot are asked to stay away from the collection places. Bikers are allowed to use the drive-through traffic system in the same way as cars.
Starting from June 15, there are a few health-related protocols for visitors to attend the event:
- COVID-19 vaccination to attend HHW collection event is not required, however, it is mandatory to wear face coverings if you are not fully vaccinated.
- Fully vaccinated people do not have to wear masks to coverings but are welcome to do so.
- A person is considered fully immunized 14 days after the last dose in their immunization series. Children under 5 years old are exempt from this requirement.
- People who tested positive for COVID-19 or who are experiencing COVID-19 symptoms should not attend a collection event.
Find out more on the details and schedules of the event at the Hennepin County website (https://www.hennepin.us/residents/recycling-hazardous-waste/collection-events?utm_content=&utm_medium=email&utm_name=&utm_source=govdelivery&utm_term=).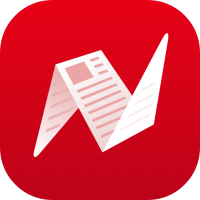 This is original content from NewsBreak's Creator Program. Join today to publish and share your own content.